on
Succeeding @ OCC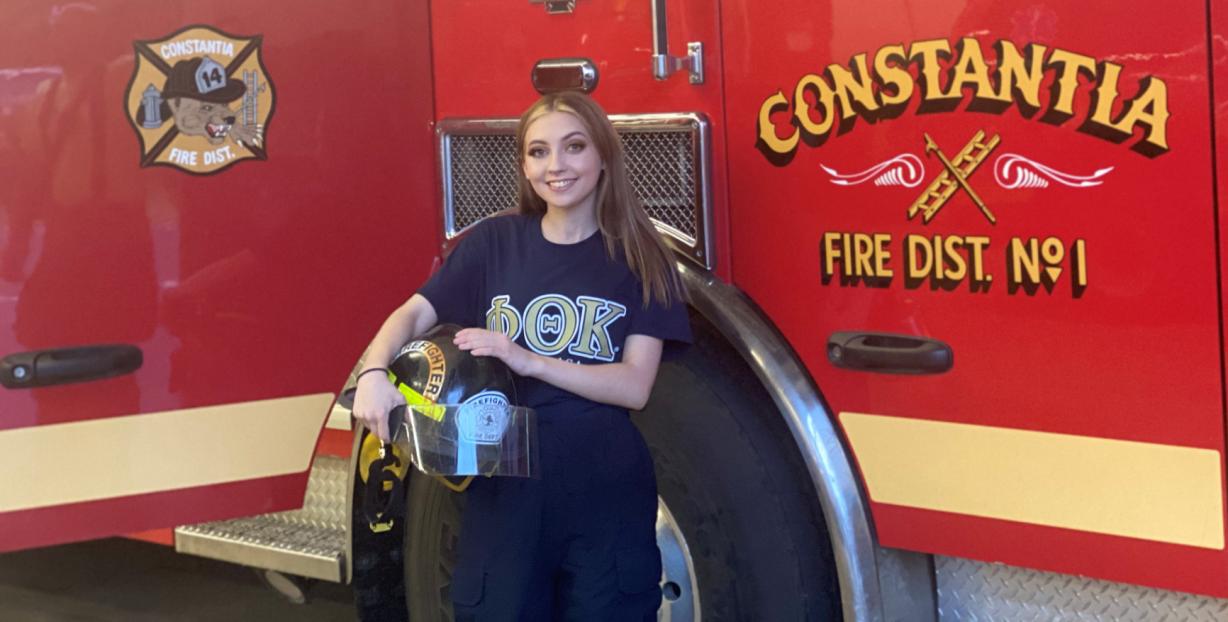 Degree programs: Humanities, Criminal Justice
High School: Central Square, class of 2019
Seven months ago Mackenzi Maxwell was in a bad place. The pandemic had arrived and campus was closed for in-person learning, making all classes online for the remainder of the semester. "I fell off the wagon. I relapsed in my depression and in my eating disorder. I didn't want to ask for help because I didn't want to admit I needed it. I knew my professors would understand but I didn't want to admit it to myself or anyone around me so I spiraled."
Before COVID-19, Maxwell had built a strong foundation at OCC. She had done so well in her coursework she was inducted into the College's chapter of international honor society Phi Theta Kappa (PTK). She loved the Humanities and Criminal Justice degree programs she was enrolled in and all of her professors. "They cared about me as a person. They all offered me something in a non-academic way. I could take something away from being a part of their class."
Maxwell took classes throughout the summer and worked to improve the damage done during the second half of the spring semester. By August she felt she had recovered. She still has grades she wants to improve and is happy in-person learning has returned. "It feels good to be back on campus. I feel night and day different... like I was in a haze before."
When she's not in class Maxwell serves her community as a Volunteer Firefighter and Emergency Medical Technician (EMT) with the Constantia Fire Department in Oswego County. She joined the department as a 16-year-old while attending Central Square High School. "I had an instinct to do it so I did. It's worked very well for me so far." Her ongoing training has included participating in SUNY Upstate Medical University's EMT program. "It was really valuable to be working with a hospital. I was surrounded by some very smart people. It showed me 'maybe I am worth something.'"
Maxwell is in the midst of an incredibly busy final year at OCC. She's taking 18 credits this semester, 19 credits in the spring, and is an officer in PTK, serving as the chapter's Co-Vice President for Leadership. "I wanted to become an officer because I was really interested in leading. I saw PTK doing a lot for campus and wanted to do a lot for campus too. The change starts here."
After she earns her degree next May Maxwell plans to transfer to a four-year college, then go to medical school as she works to become a Medical Examiner. "I love anatomy and I like forensic pathology and the way in which you have to search for answers."