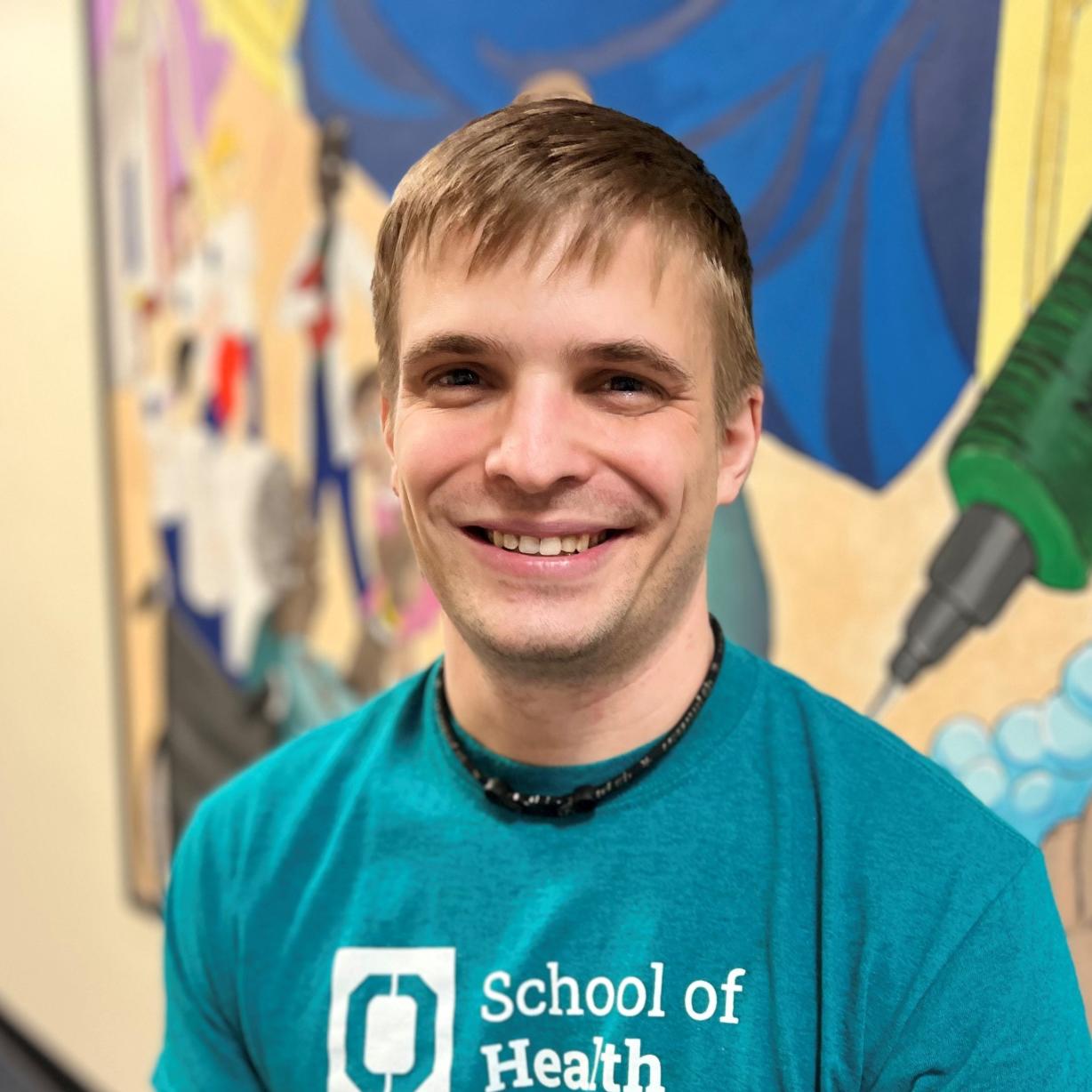 Maxwell Sheer never considered a career in a health-related field until he began receiving treatment for a serious medical issue. "Once I became a patient fairly frequently, I built up a great respect for what professionals in that industry did. I never realized the level of education involved, the responsibility, and how autonomous they were."
Sheer graduated from Baldwinsville High School in 2007 and went straight to college with a focus on Criminal Justice. Eventually he began experiencing health problems and took time off. Seven years later he went to school to become a Licensed Practical Nurse, but recurring health issues prevented him from completing.
Once his condition stabilized, he came to Onondaga Community College. He enrolled in 2020, focused on his Nursing degree prerequisites, and was eventually admitted to the program. "Coming back to school was an adjustment. I had always done well in the past. You really have to retrain your brain. Once you get into the swing of things it's kind of hard to snap back out of it. I learned some new study methods. It was challenging at first but at this point I'm better off for it."
Like many adult learners, Sheer juggles life circumstances with coursework. He's a single father who is raising a son, now age 7. The structure of OCC's Nursing program has helped him balance everything. "It's been perfect for me. The self-study teaches you how to manage your time effectively and be self-motivated. I've been able to work at my own pace."
Sheer will complete his degree in May and hopes to work at SUNY Upstate Medical University in an area which he is very familiar with. "I'd like to work in the Cardiothoracic unit. I'm fascinated by how the heart works. I saw a lot of thoracic surgeries there as part of my clinical and I really like the culture there."
He's also enjoyed the culture at OCC where everything has finally clicked for him. "The campus is very welcoming and diverse. There are people from all walks of life. All of the instructors have been great and everyone has been very welcoming. It's been a great experience."