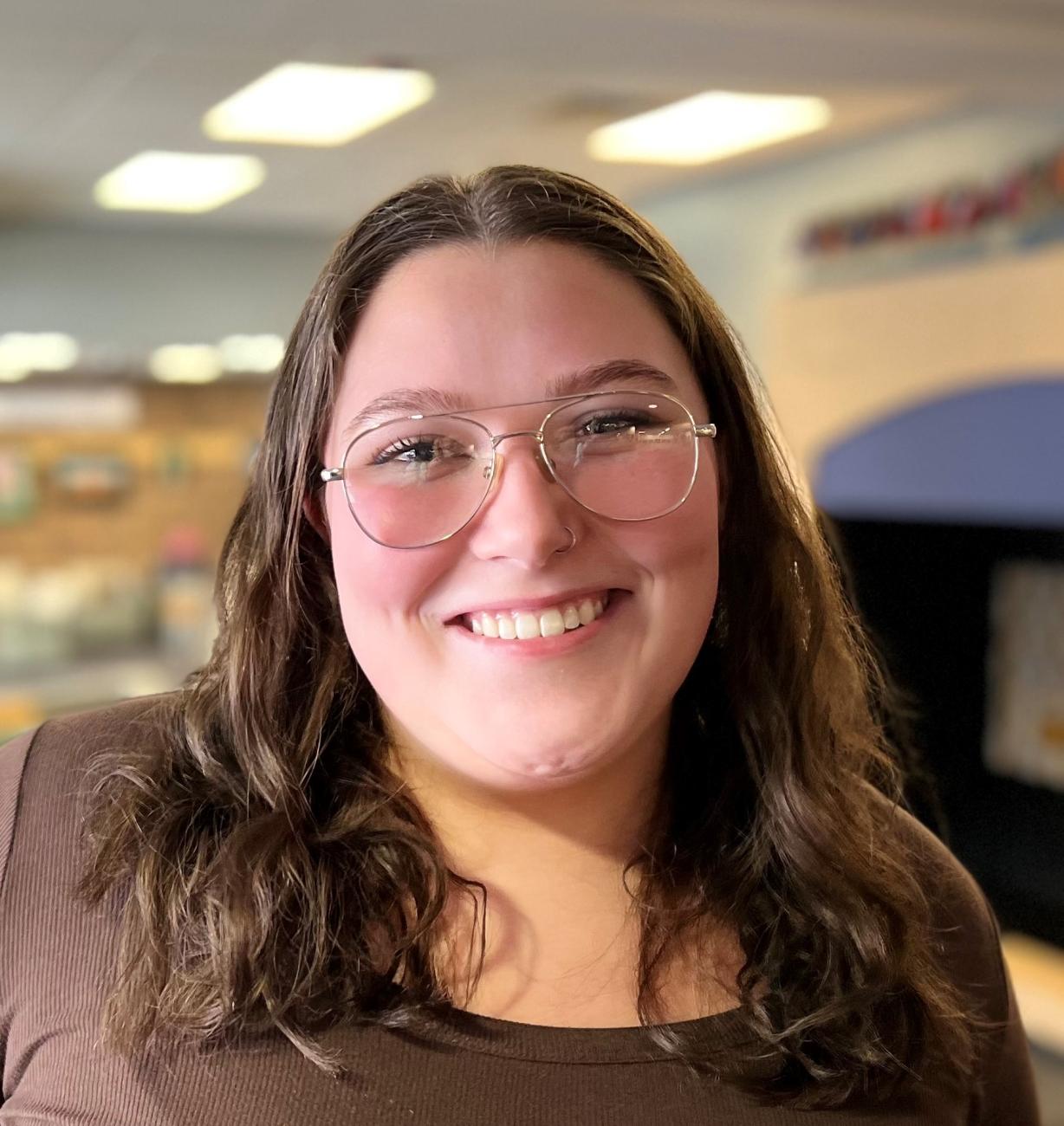 Molly Upah has known since 6th grade her life's work would revolve around psychology. "We had to do a career presentation for class. I was interested in psychology and I haven't changed my mind since then."
After graduating from Liverpool High School in 2021, she followed the footsteps of her two older siblings and came to Onondaga Community College. Both came here first, then transferred to four-year schools. "Coming here is what I was always going to do."
Upah, whose last name is pronounced like the state of "Utah" but with a "p," excelled in class from the start and was inducted into the Phi Theta Kappa Honor Society.
A year ago in class she met current Student Government President Thuw J-Elmi who encouraged Upah to get involved in campus life. She did so in the fall by being on the committee for OCC's Formal, liked the experience, and this semester became Student Government's Chair of Inclusion and Support. "I've really enjoyed it so far. It's good to be involved with things and help make a difference."
Like most OCC students, Upah holds down a part-time job. She works in the dairy department at Wegmans.
She will complete her degree in Liberal Arts: Humanities and Social Sciences this May. She plans to transfer to either Ithaca College or New Paltz and major in psychology. "Coming here was great for me. I was able to ease into the college experience and meet a lot of new people. I never felt overwhelmed."