on
Succeeding @ OCC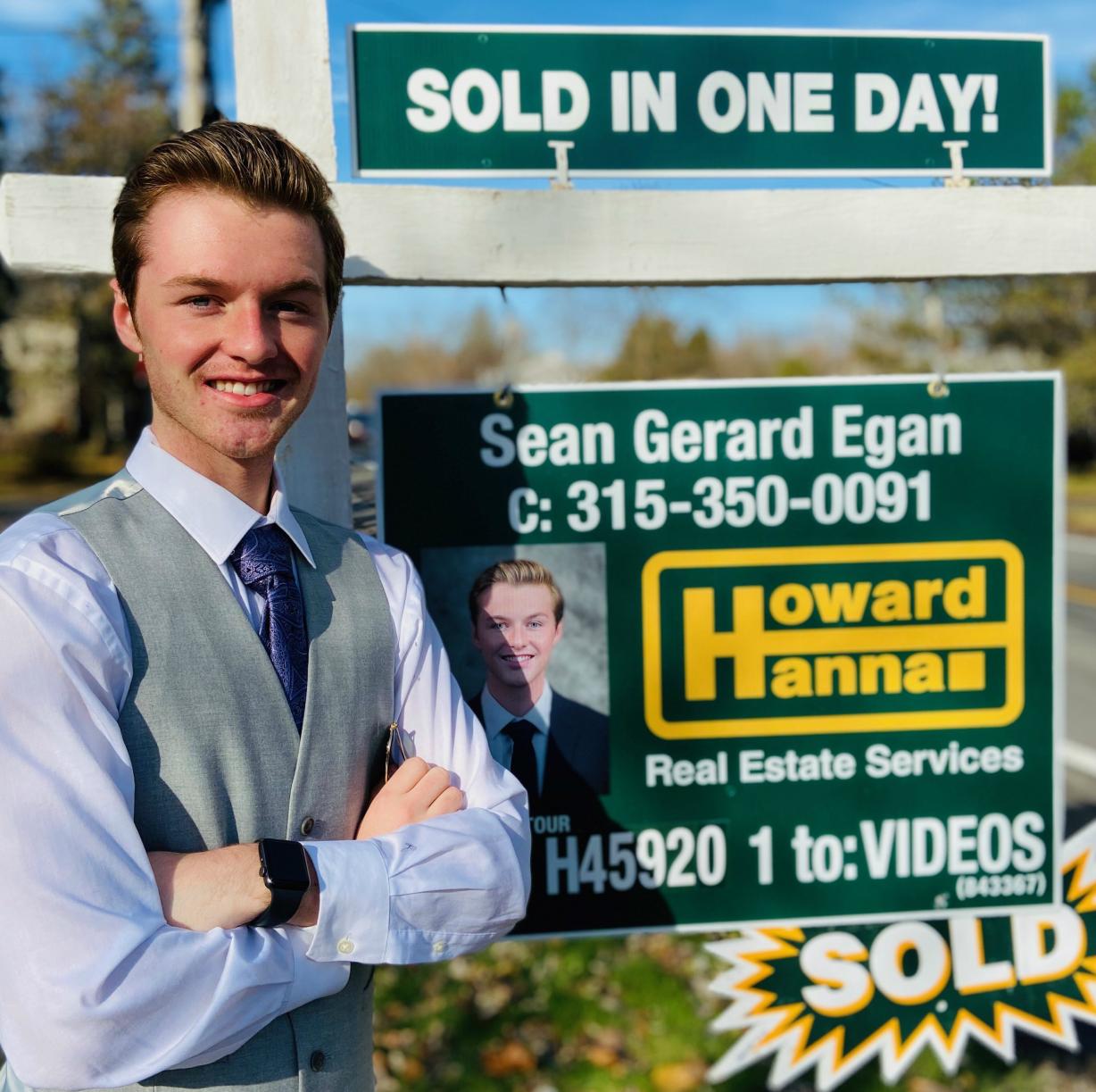 Major: Liberal Arts & Sciences - General Studies
High School: Fayetteville-Manlius, class of 2018
Sean Egan has loved performing for as long as he can remember. "Since I was old enough to talk, I used to put on shows in the living room. I would host a morning talk show and make family members participate."
His love of the spotlight has been a constant in his life. He's worked as a model in New York City, serves as a director for the Front Row Players, will sing the National Anthem at a Syracuse University Men's Basketball game this season, and is one of Central New York's youngest real estate agents with Howard Hanna Real Estate Services. "I love the challenge of working to stage a house and make it seem different from the ones right next to it. I really love entrepreneurship, making your own hours, and the art of selling."
Egan's inspiration is Barbara Corcoran, a former real estate magnate in New York City who is one of the stars of the popular television show Shark Tank. "We're both dyslexic and like to think outside of the box. She struggled as a student and I've never been a great academic learner. We both have to be good in other ways to be successful."
Egan was diagnosed with dyslexia at a young age. Knowing he had a learning disability changed his focus. "It really gave me a drive and a desire to always be proving something and working harder."
When it was time to choose a college OCC was the logical choice. "I needed to start somewhere small. I loved the small class sizes, I loved commuting, and I wanted to stay here so I could sell real estate in Fayetteville."
Egan also loves the opportunity to sell OCC. He works as a Student Ambassador, giving tours to prospective students and their families. "I love reaching out to new students and letting them know they can take a different path. Not everyone is meant for a four-year school right away. Certainly I wasn't. I'm passionate about helping people save money, showing them what's out there, and taking a different path.
After he earns his degree Egan plans to transfer to a four-year college and major in Public Communications. His career goal is to move to New York City, work in real estate, and get into the television industry.