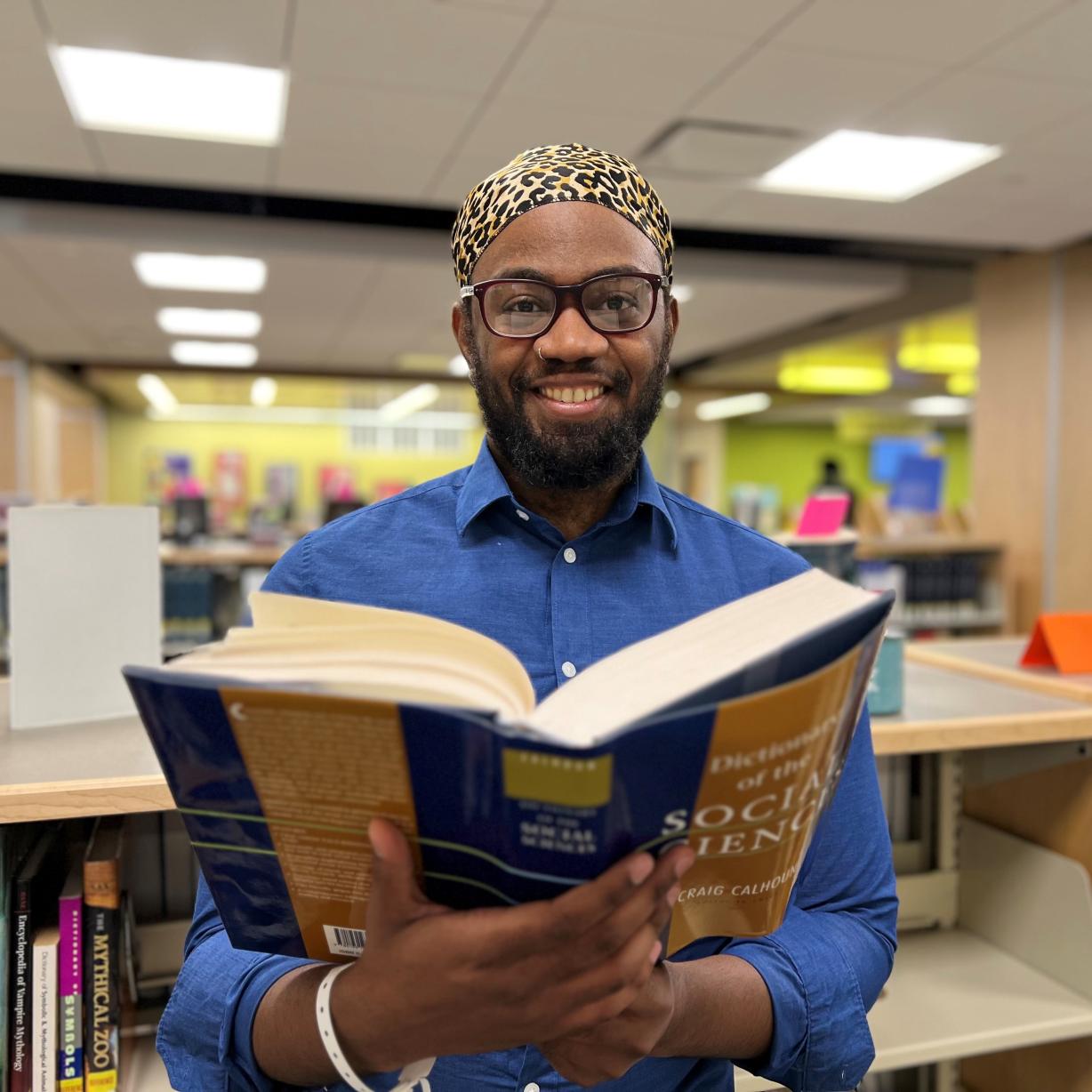 Tevin Martin is a 30-year-old student who is pursuing two degrees and is extremely active in clubs and organizations. "I have a long way to go and OCC is a great place for me to become the student I need to be. I have a much clearer sense of who I am, what I'm doing here, and what it takes. I see every day as an opportunity to become myself."
Martin graduated from Nottingham High School in 2011 and enrolled at Syracuse University. Four years later he completed a degree in Communication and Rhetorical Studies. "College then was very transactional rather than transformational. I was a very different person at the time."
In the summer of 2022 he decided to come to Onondaga Community College for a class titled, "American National Politics" taught by Professor Nina Tamrowski. "It was a great class. It unlocked a part of me that had been dormant. I excelled, went above and beyond, and really dug deep into the topics covered in the course."
In the fall he became a full-time student and began pursuing degrees in Human Services and Humanities & Social Sciences. He also took advantage of many opportunities outside class. He was inducted into the Phi Theta Kappa Honor Society and joined its Leadership Team. He also became part of the Collegiate Science and Technology Entry Program, Extraordinary Men of Distinction, the Book Club, the college's new ESports team, and the School of Liberal Arts Student Advisory Board. He plans to join the ASL Club and is working with Professor Tamrowski to form the Politics Club.
Martin is a member of OCC's Lillian Slutzker Honors College, and is beginning to work on an honors contract titled, The Value of Unplugging. "I'm looking at our relationships with screens, ultra high speed internet, if there's a sweet spot for it, when it's necessary, when we are doing it to access information, and what we can do about it."
Martin hopes to complete both degrees in two years. His career goal involves social work and the spiritual side of healthcare. "There are 7 or 8 dimensions of wellness. As you get healthier in some ways such as physically, you also get healthier in other ways such as emotionally and socially. I want to concentrate on people's sense of meaning and purpose in their lives."