on
Succeeding @ OCC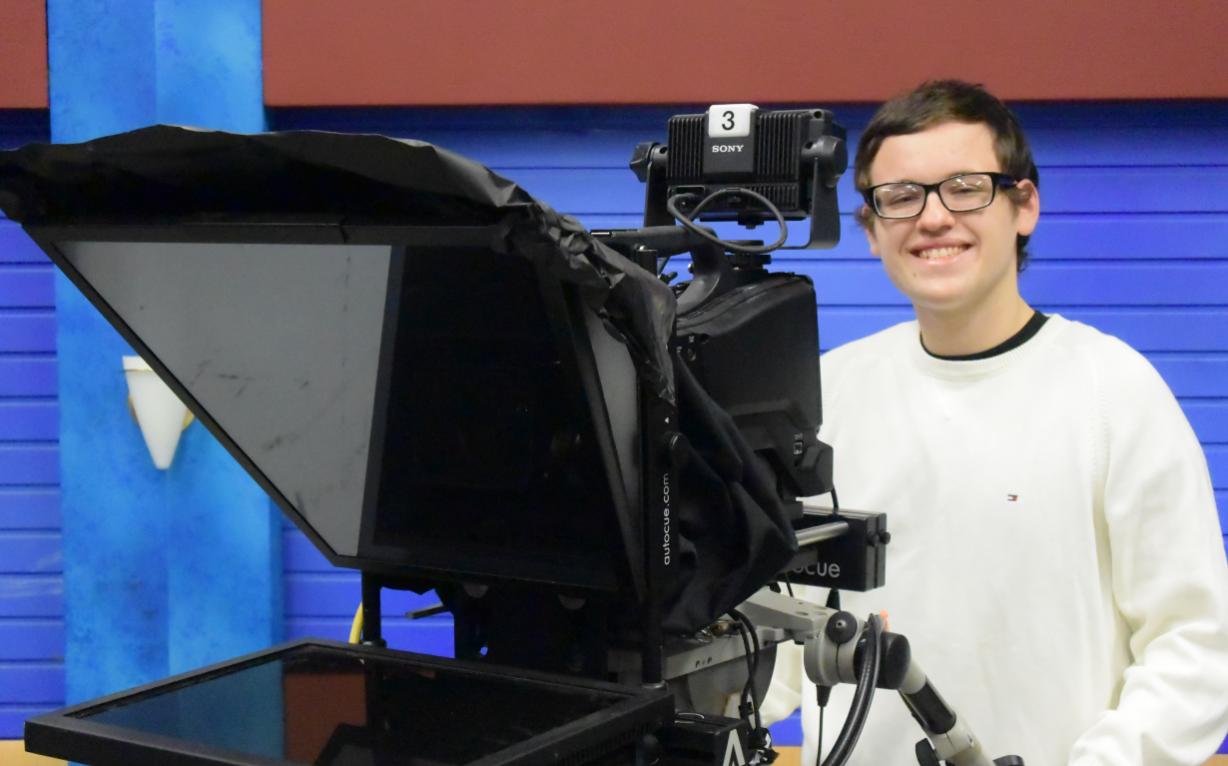 Trevor Scott is comfortable talking about the difficult. He was diagnosed with tourette syndrome at age 5. It's a disorder that involves repetitive movements or unwanted sounds that can't easily be controlled. "I have my bad days but other days you wouldn't even know I have it. I try not to treat it like an elephant in the room. If someone asks me what's going on, I tell them."
He also values straight talk while working hard in the Electronic Media Communications (EMC) degree program. That's why his favorite instructor is Professor Mark Ballard. "He will tear your work to shreds but that's not a bad thing. He will also tell you how you can improve and do better the next time. I always appreciate that type of criticism. He's really honest. He doesn't beat around the bush or anything."
Scott came to OCC from Onondaga Jr. Sr. High School unsure what degree program he wanted to focus on. "I thought this would be a good place to figure things out without putting myself thousands of dollars in debt." He started by studying computer programming, then took an EMC class and changed his mind. "In my very first EMC class we got to work with cameras and things in the studio right away. It immediately got me interested. Now it's my passion."
Since finding EMC he's become an outstanding student. Scott is a member of OCC's chapter of international honor society Phi Theta Kappa's Leadership Team. "It's nice to be a part of something on campus. They really work on a lot of good causes and I enjoy being part of it."
Scott will earn his degree next May and plans to transfer to a four-year school. He also promises to keep talking about tourette syndrome and educating others. "People with tourettes don't want to be treated any differently because it's not something we have any control over. We're no different than anyone else. I never judge people because I've had my own struggles and maybe they've had their own. I try to look at things with an open mind. No one really knows exactly what's going on with any one individual. It's definitely made me more accepting of people."