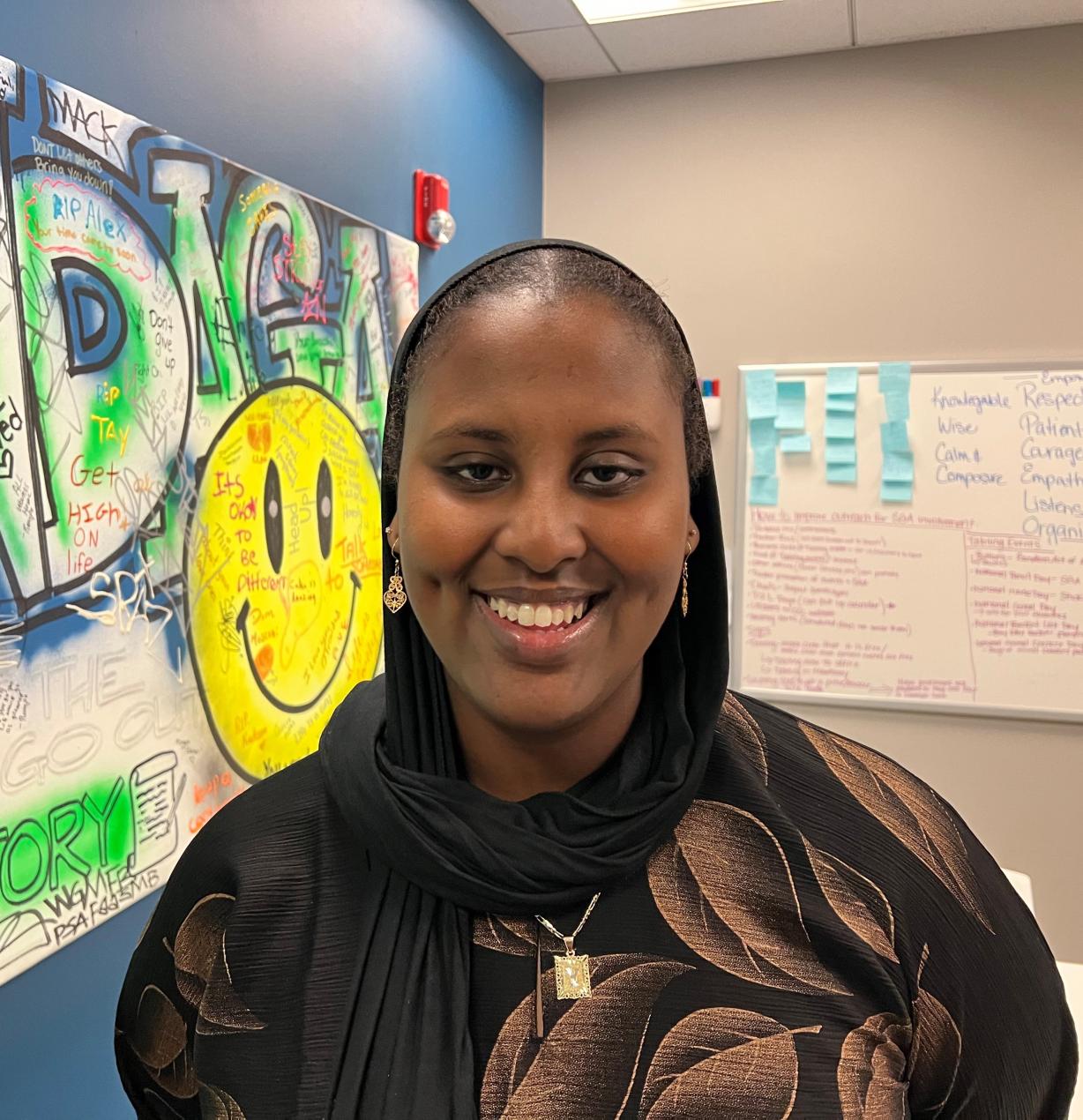 In just three months, Yasmin Hassan will become the first member of her family to earn a college degree. "My dad is so proud I'm graduating and I'm so proud of myself too. High school wasn't the easiest. I completely turned myself around here."
Hassan was just 6 months old when she came to the United States with 8 family members in 2004. Unlike her Somali-born parents, English was her primary language. "When I was 6 or 7 years old I started reading important documents and interpreting for them. Helping them made me want to help others someday who are new to this country."
During her senior year at Nottingham High School, Hassan applied to four-year colleges. Her parents wanted her to attend Syracuse University, but she wasn't sure the timing was right. "I wanted to start off in a small school where I connected with my professors and meet new people. I'm glad I came here. When I transfer I'll be ready."
She began taking classes at OCC in the fall of 2021. "My first semester I didn't really speak to people. But then I started getting involved and everything changed."
Hassan is in the Educational Opportunity Program (EOP), Collegiate Science and Technology Entry Program (CSTEP), and the TRIO opportunity outreach program. Their offices are her home on campus. That's where EOP Student Navigator Shannon Nolan inspired her to do more. "She was always introducing me to people. I think she saw potential in me. She encouraged me to get into Student Government."
Hassan joined Student Government and became the Vice President of Health & Service. "I've really enjoyed it, knowing what events are happening, and what's going on with the school. Before I joined I didn't know there were so many things happening here!"
Being involved outside class has changed Hassan's outlook on the higher education experience. "It makes you look forward to being here and want to keep coming back. I thought college was going to be all about books but it's much more than that. It's fun!"
She was recently named OCC's winner of the Norman R. McConney, Jr. Award for EOP Student Excellence. One student at each SUNY school is selected to receive the award, and Hassan is this year's recipient.
This semester she will complete her Human Services degree as she focuses on a career helping others. "I want to work with refugees and immigrants and help them with the process of coming to America and getting certain resources because my parents were in that position. There were people who helped us and I know the difference they made in our lives. I want to do that for others."