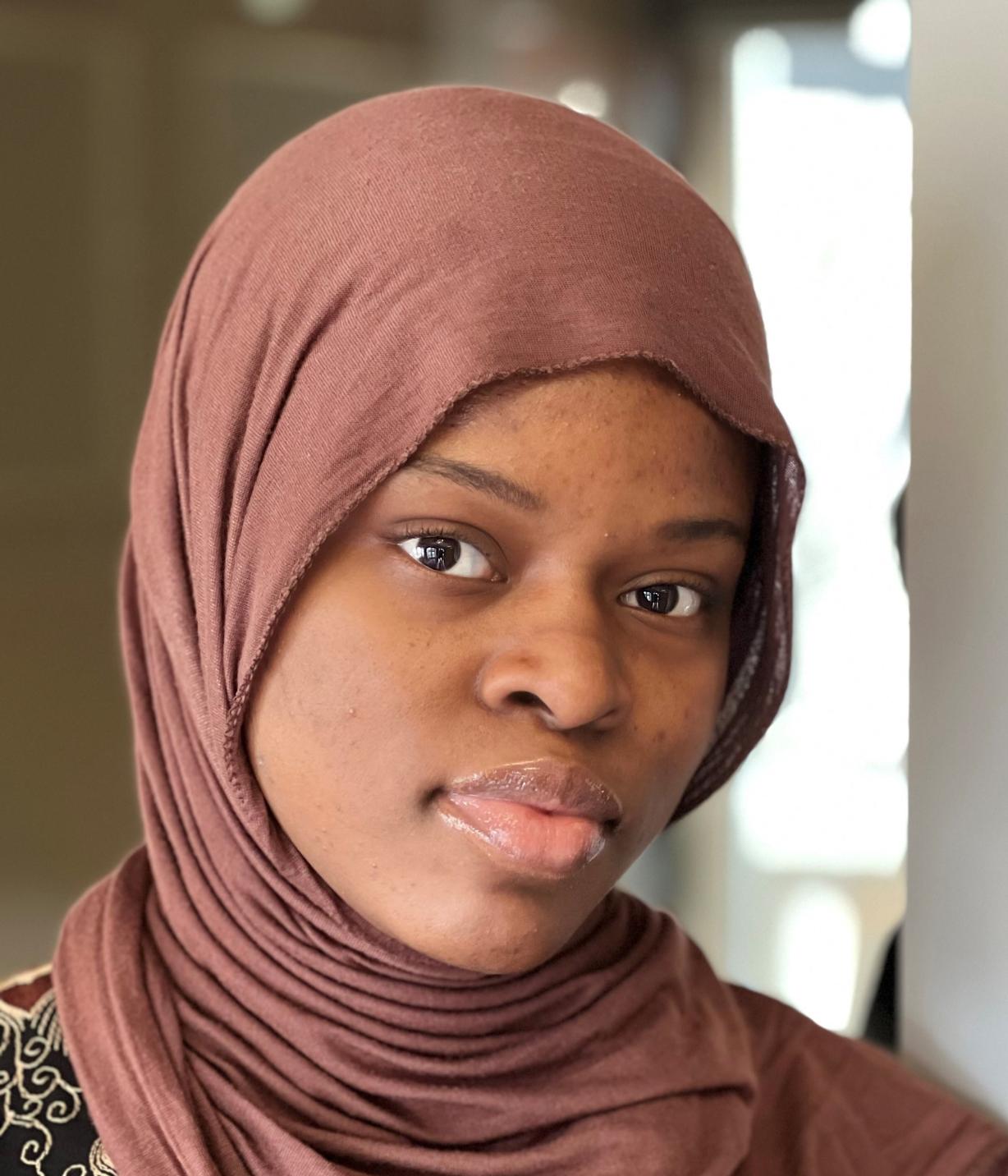 Zaineb "Zayy" Aden comes to Onondaga Community College every day with a deep sense of responsibility. She's the oldest of 13 children, and at the end of this semester she'll be the first member of her family to earn a college degree. "I want to be a good role model for my siblings and show them they can do it too. It's very important to me."
Aden came to the United States from Kenya when she was 2 years old. She lived in Kansas, Massachusetts, and Ohio before settling in Syracuse at age 11. She graduated from Nottingham High School in June of 2021, and one month later came to the OCC campus for the Educational Opportunity Program's (EOP) Pre-Freshman Institute. It gave her the opportunity to take classes, earn credits, and adjust to college life. "I lived in the dorms. I learned where everything was on campus. I met people and made connections. It got me more comfortable with the whole college environment."
That fall she enrolled in the Human Services degree program so she could begin working toward her goal of doing social work. "I want to help immigrants and refugees. I feel like we talk a lot about mental health in my culture but it's not taken seriously. I want to help people and 'be that person' in their lives."
During her first semester she also began to get involved with organizations on campus. Besides EOP, she was also in the TRIO opportunity outreach program. And because of her outstanding grades, she was inducted into honor society Phi Theta Kappa.
On the advice and encouragement of EOP Student Navigator Shannon Nolan, Aden decided to join Student Government this year and is currently serving as its Chairman for Wellness. "In high school I never got involved and was really nervous at first. I've learned a lot about the school, events happening on campus, and met a lot of new people. It's really made a difference. I love it here."
Aden plans to continue her education at a four-year school this fall, but her sense of responsibility will impact how far away she goes. "I'm responsible for a lot around my house. If I wind up leaving Syracuse, I will be close by."