on
On Campus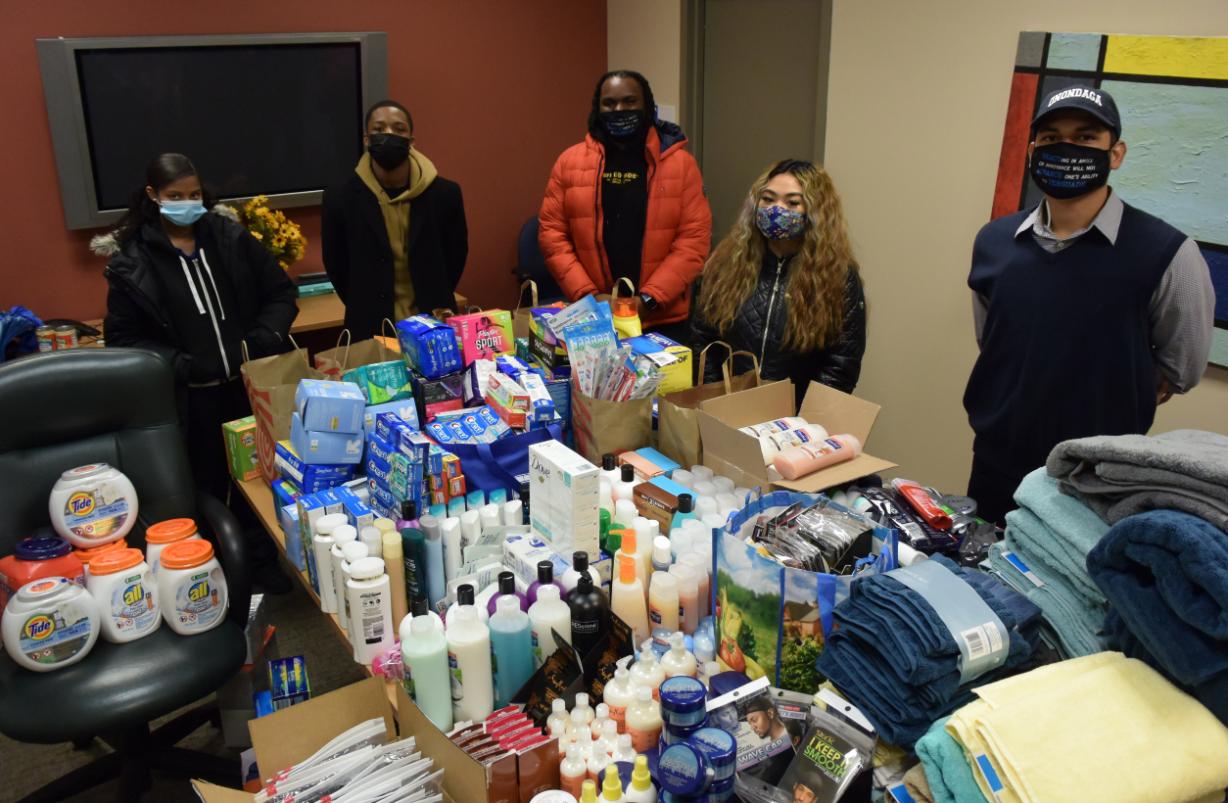 When the students who make up Onondaga Community College's Unity Day committee began a dialogue about which prizes would be best to giveaway during this semesters' festivities, they had no way of knowing the conversation would lead to a campus-wide effort to provide residence hall students with the basics. Committee member Lyla Hua (Henninger High School) who lives in the residence halls pushed the conversation in that direction and began a movement. "Instead of giving residents what they want, let's give them what they need! I knew I needed things and so did the other residents as well."
In late February, student members of the Unity Day committee put together 50 bags with basics like shampoo and toothpaste for residence hall students to take on a first come, first serve basis. The bags were gone in 30 minutes. The next day College President Casey Crabill sent an email to the entire campus community, asking everyone to contribute. One week later a conference room was filled with donations including laundry detergent, toothbrushes and toothpaste, shampoo and conditioner, body wash, towels, notebooks, pens and pencils, and feminine hygiene products. "We were so grateful," said Unity Day Committee Co-Chair Cristian Pompey (Brooklyn Collegiate High School). "Some students didn't have basic needs. It was good that something like this happened."
Unity Day committee members will spend a day sorting all of the items for distribution. They will be available for residence hall students on the night of Wednesday, March 10. The Unity Day committee members are:
Cristian Pompey, Co-Chair
William Ramroop, Co-Chair
Arub Abedrabbaa
Aisha Aden
Osamah Ahmed
Keila Arencibia
Lyla Hua
Dreeasia Garner
Arrin Shepp
Alucard Tepes
Nya Williams
Those students say "thank you" to the campus community for the overwhelming response.