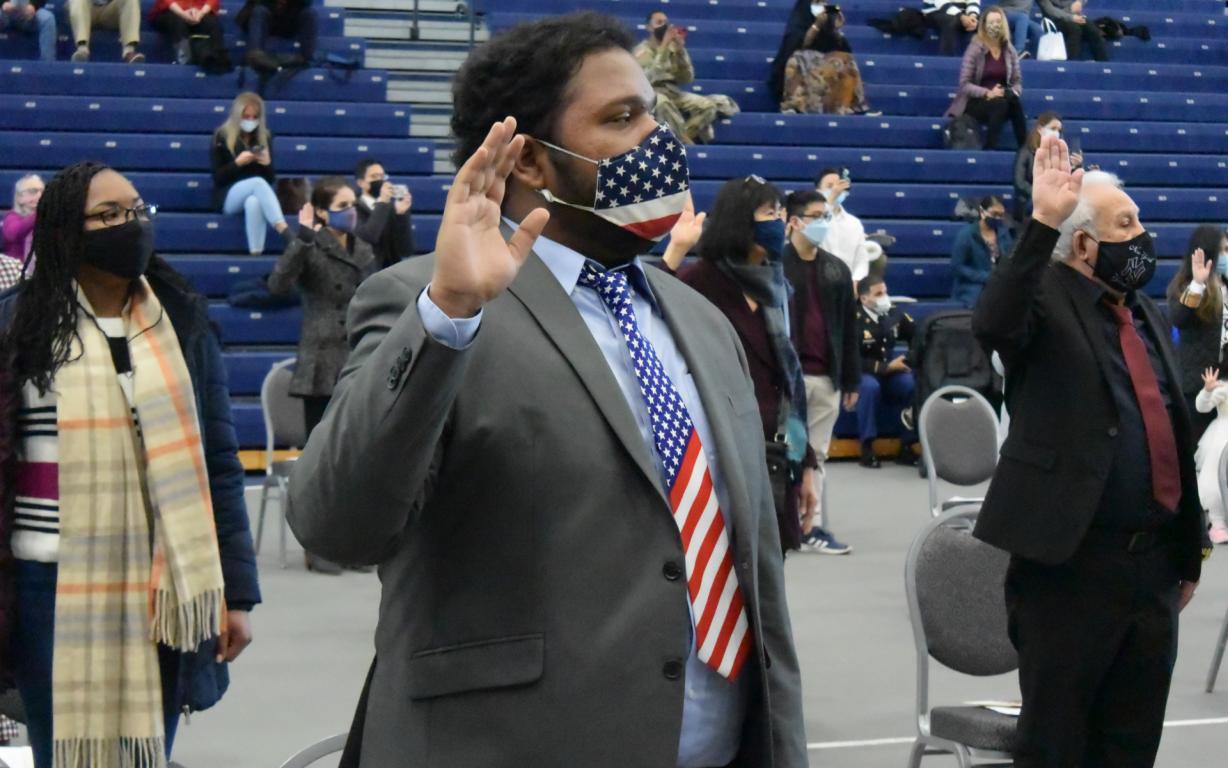 It took Joshua Bonila five years to become an American citizen, and the native of India couldn't have been happier when the moment he was sworn-in finally arrived. "I've always wanted to be part of the United States. I believe it's the greatest country on earth. I really like the freedoms and the Constitution and the Bill of Rights. I'm here to pursue my dreams. I'm very joyful and thankful to be here."
Bonila was one of 50 new American citizens who were naturalized in Onondaga Community College's SRC Arena November 17. The Honorable David E. Peebles presided over the ceremony which included patriotic songs performed by OCC students under the leadership of Music Professor Dr. David Rudari, DMA.
Congratulations to all of our new citizens! Some photos from the event can be viewed below.