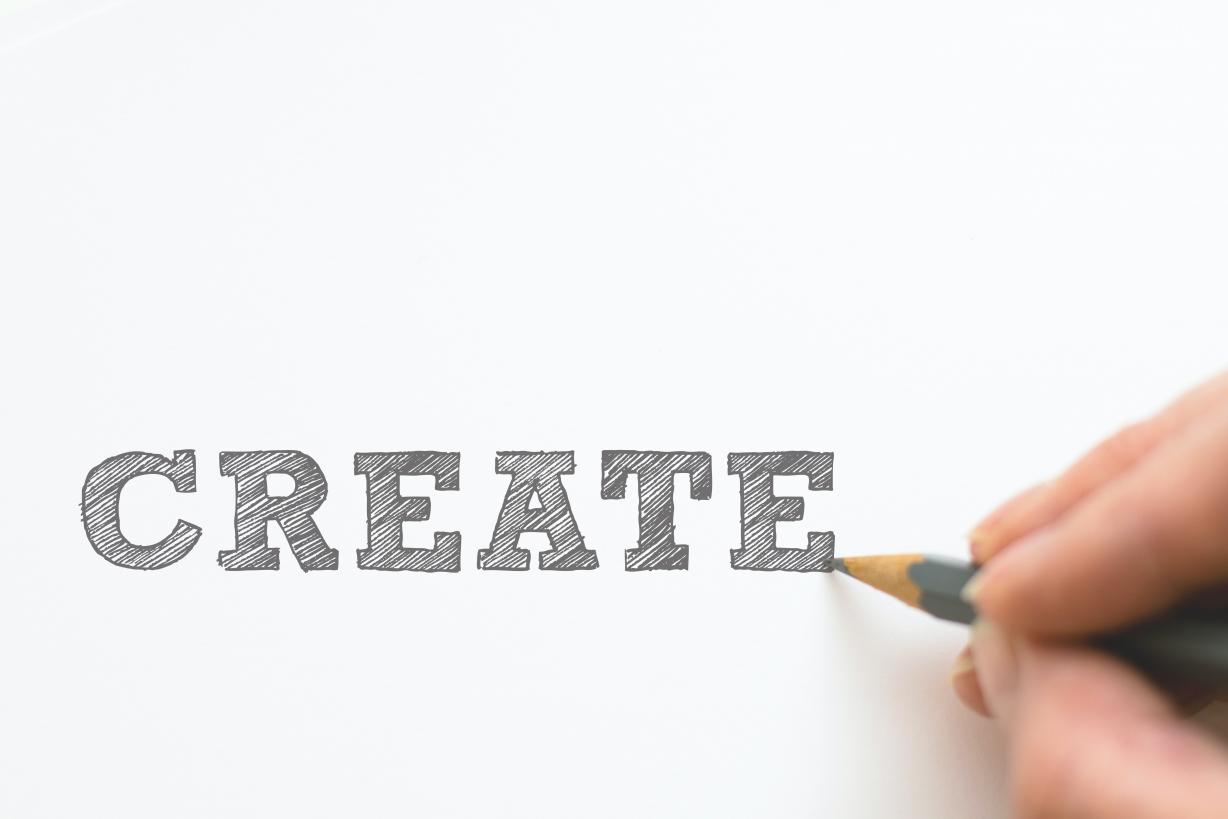 Last month, OCC announced the addition of a new creative writing major. We caught up with program coordinator Christian Heisler to chat about where you can go with the new program.  
Q: How would you describe the creative writing program in one sentence?  
A:  We're a program that's all about creativity and giving students the chance to express themselves in as many ways as they can possibly imagine, while still getting the focused and directed liberal arts education they need to succeed in their future studies and careers.  
Q: Why is the OCC creative writing program different from other similar programs at 4-year schools?  
A:   For one, as a community college, we're able to offer smaller classes that will give our students more connection with each other, as writers, as well as with the individual CRW faculty.  Those faculty will serve as advisors and mentors and really be able to give our students the individualized one-on-one support that they need.  Also, because our program is so focused, we offer students the opportunity to take more creative writing courses, including our new Portfolio course, in their two years here than they would during those same two years at a four-year school.   
Q: How much might be saved by studying creative writing at OCC for your first two years?  
A: While the money students might save would be different depending on what four-year school they choose to attend, the one thing they will all save is TIME!  Our program's agreements with LeMoyne, SUNY Oswego, and SUNY Potsdam guarantee that students who complete our program will transfer in as Juniors, with no wasted or unnecessary credits.  It's the most seamless and easiest path you can imagine! 
Q: What would someone learn in the creative writing program?  
A: Our courses focus on giving students the opportunity to learn the techniques, conventions, and skills they need to succeed as writers in a variety of different genres.  We offer courses in poetry, fiction, creative non-fiction, and writing scripts for both stage and screen!  In addition to our workshop courses that help students hone their skills and get constructive feedback, there's also a Portfolio course to help them learn how to market themselves, and their writing, as well as putting together a professional-style collection of their work.  Best of all, we've worked closely with departments and programs all across campus to make sure we offer a wide-range of courses that meet SUNY Gen Ed requirements and give our students exposure to as many learning opportunities as OCC can offer.   
Q: The Creative Writing A.A. is designed to transfer to a 4-year school. Where can you go with this degree? 
A: Students can, technically, transfer to any four-year school.  But right now, we have seamless transfer agreements with SUNY Oswego, SUNY Potsdam, and LeMoyne College.  Those agreements make it incredibly easy for students who complete our program to transfer to those schools.  We're working on more agreements now and hope to add new schools before the end of this year.   
Q: What types of things can you do with a bachelor's degree in creative writing? (Other than write creatively) 
A:  A degree in creative writing opens up far more career opportunities than people might think.  The ability to think creatively is one of the most in-demand "soft skills" employers are looking for.  While many of our students will want to be authors, poets, or playwrights, they will also be able to pursue careers in human resources, marketing, advertising, public relations, copywriting, teaching, or even things as new and different as web design and video game creation! 
Q: Is there anything else you would like to add?  
A: We're so excited to be able to offer this program to OCC students.  Putting it together was a labor of love for all of our CRW faculty and I can't tell you how much we're all looking forward to working with all of our students to build this program into something truly special.