on
News Briefs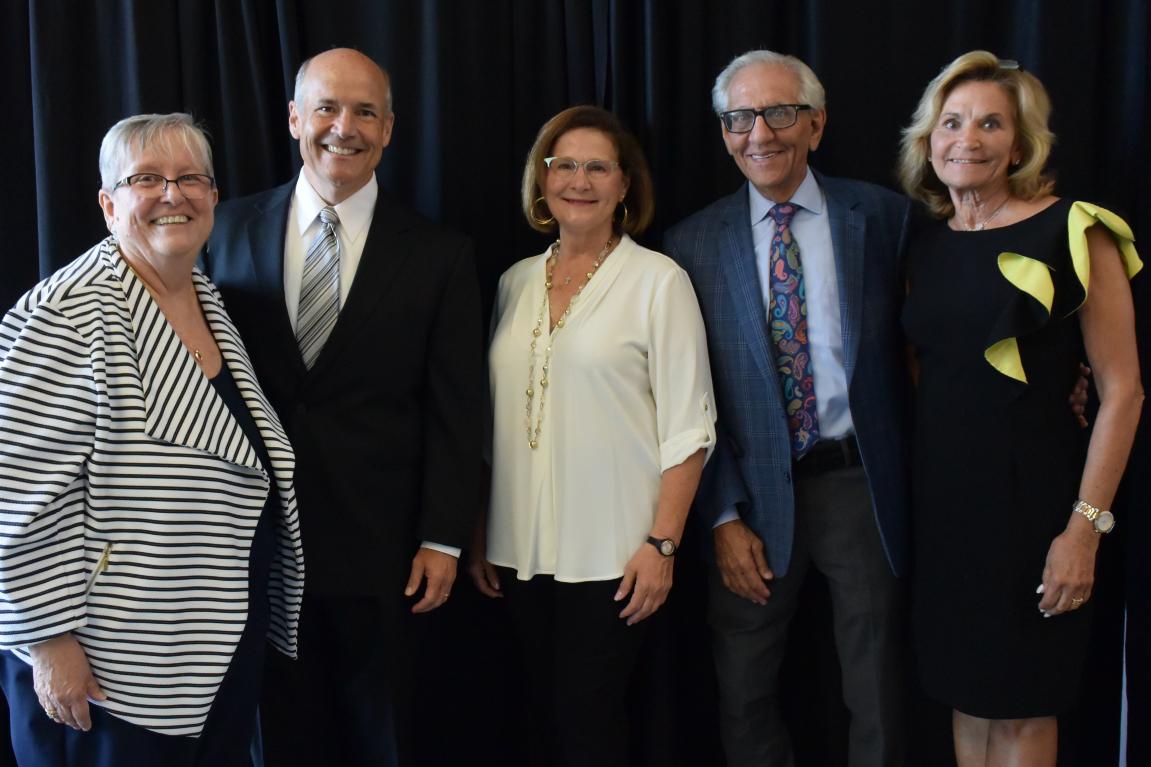 Onondaga Community College's Board of Trustees presented the John H. Mulroy Founder's Awards to four distinguished community members during its June meeting. The award was created to recognize those whose meritorious service has advanced the mission, vision, and excellence of OCC and enhanced its capacity to provide students with the opportunity to explore, discover, and transform their lives. Honorees service-oriented leadership and contributions stand as an example of selfless dedication to the higher purpose and ideals of which the College aspires, serving as a model for others.
Dr. Christina Granato - Dr. Granato began teaching classes at OCC in 1999. She held a variety of roles within the Nursing degree program including chair before retiring as Dean of Health & Community Services in 2020. Her accomplishments include securing grant funding for renovations in the nursing skills lab and manikins; revising the nursing curriculum to reduce credit requirements; increasing the NCLEX passing rate, and co-authoring OCC's 2013-17 Diversity Master Plan. While  helping students at OCC she also worked at Crouse Hospital as an administrative supervisor and was active in a number of external organizations including the Nursing Advisory Committee at Upstate College of Nursing, and the New York State Council for Associate Degree Nursing. 
Glenn LaPoint, '16 - LaPoint graduated from Marcellus High School in 1978 and was enrolled in OCC's Radio & TV degree program when he accepted a full-time radio job before graduating. In 2016 he returned to OCC for one final semester and completed his degree. LaPoint is a radio personality who, for the last 22 years, has hosted the morning show on radio station WTKW, "TK-99." He is also a member of the OCC Foundation Board of Directors where he gives his time freely to assist with committee work and events.
Ava Raphael - Mrs. Raphael was the surrogate court judge for Onndaga County from January 2009 until her retirement in December 2017. She was also an acting supreme court justice for Onondaga County. She began her law career as an associate with Mackenzie Hugher LLP, where she concentrated in appellate practice and medical litigation. OCC's Shapero Hall is named after her father, Ephraim E. Shapero.
Dr. Irving Raphael - Dr. Raphael was the Director of Sports Medicine and Head Team Physician for Syracuse University and was a fixture at S.U. football, basketball, and lacrosse games for 27 years. He also served as Head Team Physician at Cazenovia College. He was an Orthopedic Consultant to the NCAA, NBA, NFL, and PGA.
In addition to Ava and Irving Raphael's personal and significant interest and advocacy on behalf of OCC students, specifically through their support of the Lillian Slutzker Honors College, they are long-time, generous benefactors who have contributed both their time and treasure in support of students across Onondaga County and New York State.