on
News Briefs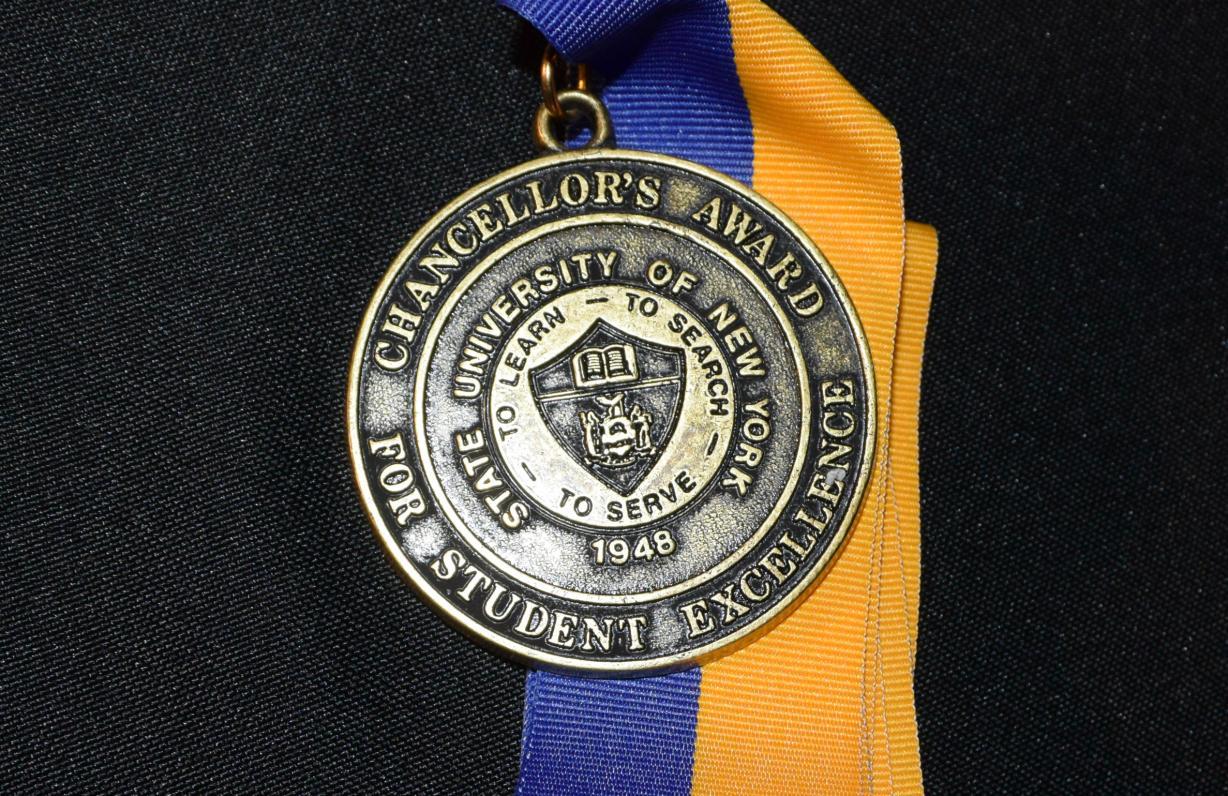 Three Onondaga Community College students were named recipients of the SUNY Chancellor's Award for Student Excellence. Honorees were selected for best demonstrating the integration of academic excellence with other aspects of their lives which may include leadership, campus involvement, athletics, career achievement, community service or creative and performing arts. This is the highest honor which can be bestowed upon a SUNY student. OCC's honorees are:
Degree: Music with a specialization in Voice
Homeschooled, from Auburn
Member and officer in OCC's chapter of international honor society Phi Theta Kappa.
One of two OCC students nominated for the Phi Theta Kappa All-New York State Academic Team.
One of two OCC students nominated nationally for the Jack Kent Cooke Foundation Undergraduate Transfer Scholarship.
Transferring to the Boston Conservatory at Berklee College where she will major in Vocal Performance.
Degree: Early Childhood
From Liverpool
Has overcome epilepsy, autism, losing her mother at age 17, and never knowing her father.
President of OCC's chapter of international honor society Phi Theta Kappa.
Student Government Vice President of Entertainment and Programming.
President of OCC's Makerspace Club.
OCC Social Media Reporter.
Recipient of the Faculty Award for Excellence scholarship.
Transferring to SUNY Cortland where she will study Inclusive Early Childhood Education.
Degree: Mathematics & Science
Homeschooled, from Camillus
Earned 24 college credits while being homeschooled.
Co-Vice President for Service in OCC's chapter of international honor society Phi Theta Kappa.
Member of OCC Women's Cross Country team.
Member of the Lazers Athletic's Student Leadership Council.
Will transfer to a four-year SUNY school.
"Selecting only three students from the thousands who attend OCC was extremely challenging. Our campus community is fortunate to include a large number of extraordinary students. Hadassah, Gina, and Hope achieved a remarkable level of success during their time here. We thank SUNY Chancellor Dr. Jim Malatras for recognizing their accomplishments and honoring each of them with this System-level award," said OCC President Dr. Casey Crabill.