on
Succeeding @ OCC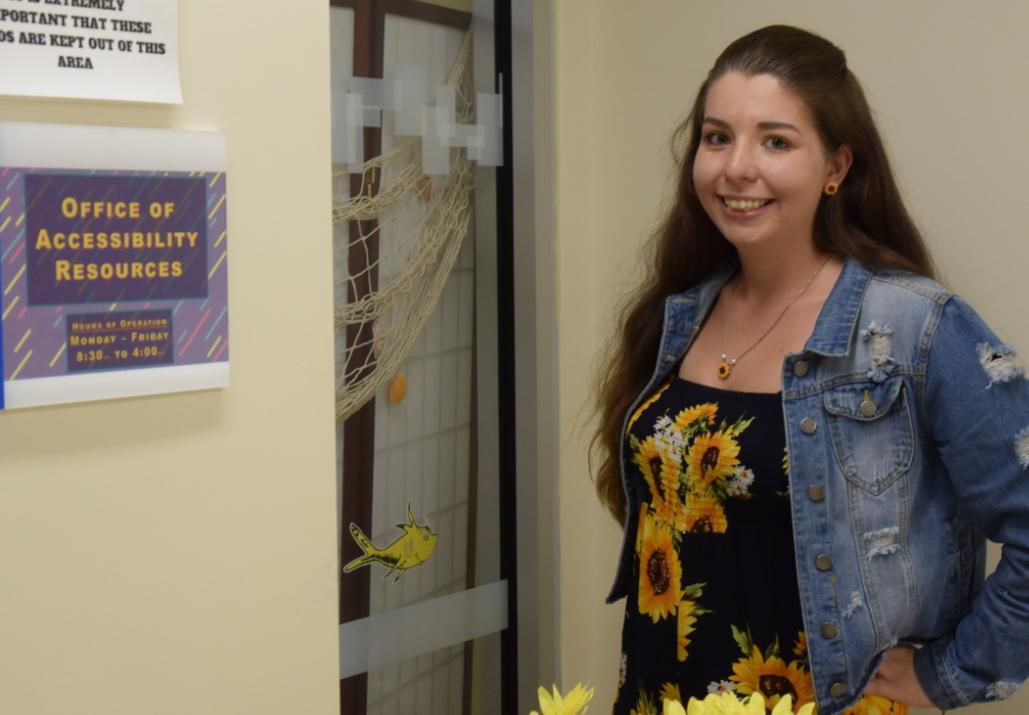 Degree program: Early Childhood
Gina Segreti is unbelievably strong. She has epilepsy and autism, was bullied constantly in school, never knew her father, lost her mother when she was 17, and was placed in a group home until she was old enough to live on her own. Despite all of that, in her first semester at OCC, she earned a perfect 4.0 grade point average and was inducted into the College's chapter of international honor society Phi Theta Kappa (PTK). She begins the fall semester as PTK chapter President, Student Government Vice President of Entertainment and Programming, Vice President of OCC's Makerspace Club, and a Social Media Reporter for OCC's social media channels. "I hope what I'm doing inspires people and shows them they can do anything they set their mind to. I want people with disabilities to know if you advocate for yourself, you can do it. Don't let a disability stand in your way."
Segreti's life experiences led her to OCC's Early Childhood degree program where her goal is to become a special education teacher. "I know about the many struggles having a disability can bring into learning. I want to be able to help children and support them so they don't have to face the same challenges I did. I want to give future generations a better understanding of disabilities and allow school to be a positive period in life, not a struggle."
OCC's Office of Accessibility Resources (OAR) provides Segreti the support she needs. It's also where she met a member of OCC's class of 2020, Dawn Penson, whom she admires greatly. Penson become blind later in life and also lost much of her hearing. Despite that she was an outstanding student at OCC, served the campus community on OCC's Board of Trustees, and now attends Syracuse University.
Segreti received the Faculty Award for Excellence scholarship for the fall 2020 semester and is well on her way to earning her associate degree in May 2021. For the next nine months, there's nowhere she'd rather be than OCC. "School is my family and it's like a home to me. I want to show people here they can keep moving forward and achieve their goals no matter what comes their way. We are all strong enough to get through anything and achieve our dreams."