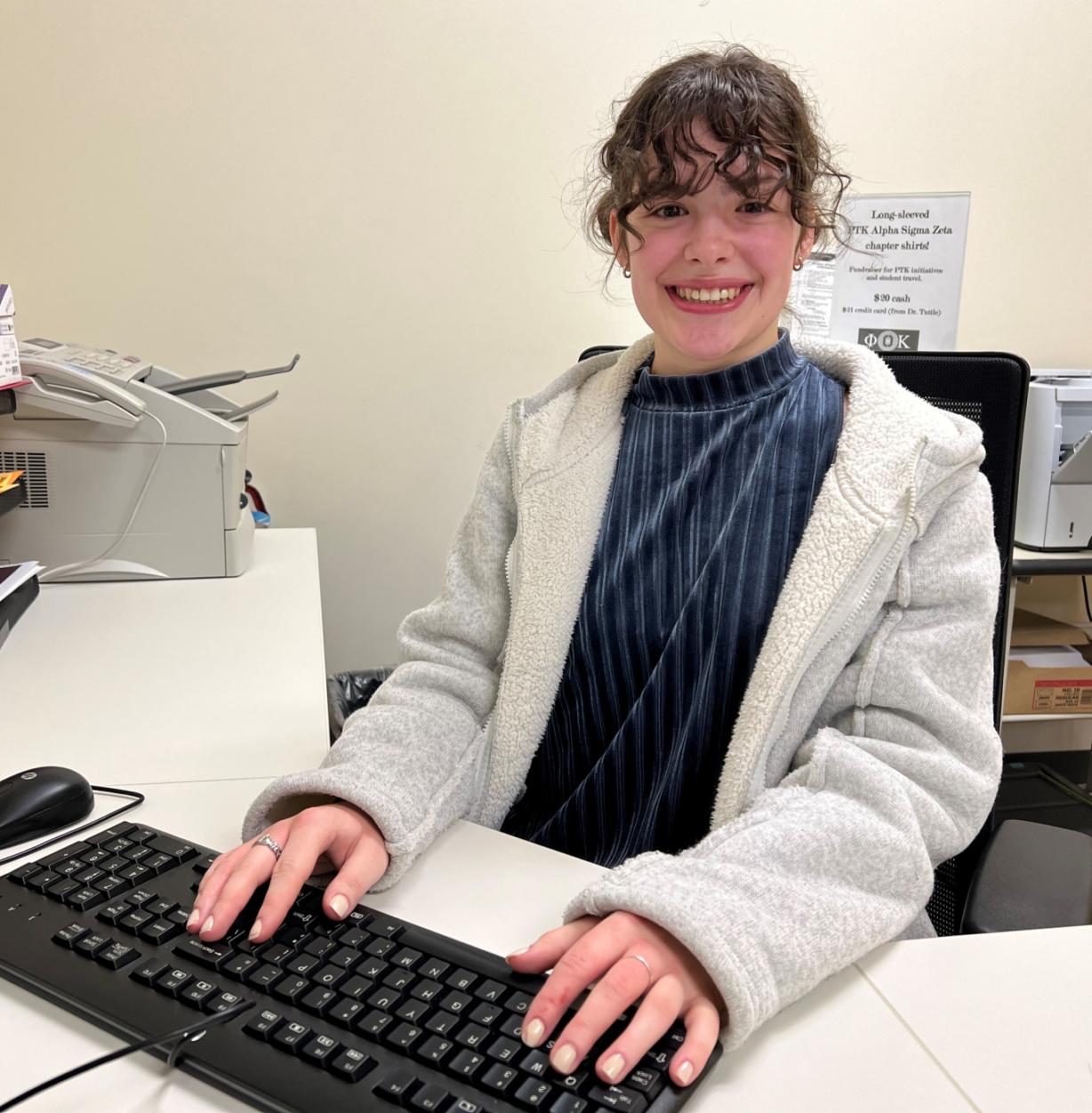 Two years ago when Katie Sullivan was a senior at Jamesville-Dewitt High School, she wasn't sure where she wanted to go to college or what she wanted to study. Sullivan discussed her predicament with her Guidance Counselor who recommended she consider Onondaga Community College's Lillian Slutzker Honors College. "I looked into it and thought it was a good option. I'm so glad I came here. Being part of the Honors College has helped me meet people and feel comfortable without going into debt."
Sullivan is in the Liberal Arts: Humanities & Social Sciences degree program. Her exposure to a broad array of course work sent her down a path she wasn't expecting. "I've taken a few Communications classes and a Cultural Anthropology class and really like them. I'm thinking of pursuing a degree in Communications and a minor in Cultural Studies or Anthropology when I transfer."
Outside class Sullivan is a member of the Phi Theta Kappa honor society's Leadership Team, and will serve as its co-President during the spring semester. "It's been a really good way for me to get involved and be a part of the community on campus. I've been meeting people and really growing as a person. Being part of the Leadership Team involves working with people and I'm getting better at collaboration."
During the fall semester she was asked to write a summary about significant projects students worked on. Sullivan and her PTK colleagues focused on the issue of mental health and disability. They donated related books to the Children's Learning Center on campus, hosted a "Living Library" to increase awareness, and made and donated 200 mental health care bags to students at Dr. Weeks Elementary school.
Sullivan also led an effort to restart Spanish Club during the fall semester and became the organization's president. During her final semester on campus she will be the organization's vice president, and will work to improve Spanish Club's profile on campus. "There are so many different ways to get involved here. I don't know if all community colleges are like this, but OCC is really dedicated to helping students become better versions of themselves. I've really grown a lot here."