on
Succeeding @ OCC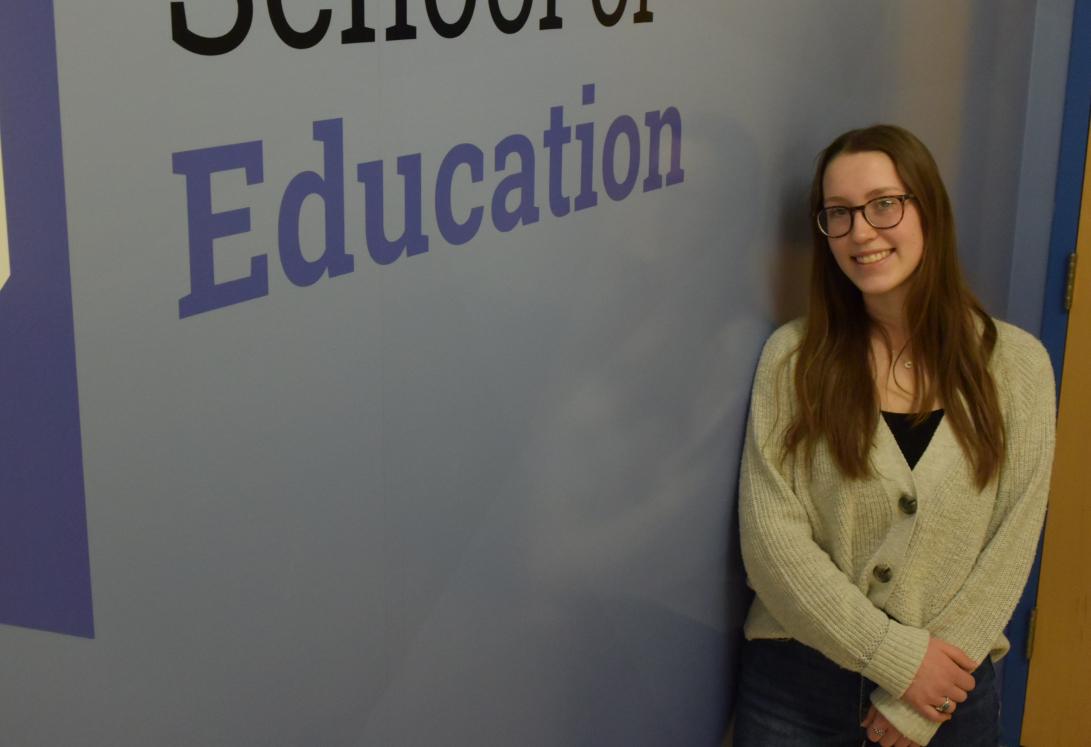 OCC was always where Lily Simmons was going to begin her college education. Even though she was the 12th ranked student in Skaneateles High School's class of 2019 and could have had her choice of four-year schools, OCC was the only school she applied to. She'd watched her older brother J.K. go from Skaneateles to OCC to SUNY Cortland and decided it would be her path as well. "I knew this would be a good starting point for me too because my credits would transfer easily and OCC has a good Early Childhood program."
While growing up Simmons loved spending time with her younger cousins and realized she wanted to be a teacher one day. "I enjoyed living in their world. It's very interesting. Being able to shape a child's life and skills is a big role and an important role. It's something that always interested me."
Her past experiences coupled with her career goals made OCC's Early Childhood program the perfect fit for her. After graduating from Skaneateles High School in 2019, she came to OCC and earned a perfect 4.0 grade point average in each of her four semesters on campus. "I really enjoyed it here. Unfortunately I wasn't able to do as much of the field work or observation hours due to Covid. But all of the professors were really great. They all worked in the profession so long, had so many stories to tell, wanted to see you succeed, and helped you as much as they could."
On her way to being named the top student in OCC's Early Childhood degree program Simmons was inducted  into the College's chapter of international honor society Phi Theta Kappa, was a member of the Business Club, and served the campus community as a Student Ambassador where she gave campus tours to prospective students.
In the fall she'll be a junior at SUNY Cortland, pursuing degrees in both Early Childhood and Childhood Education. Her goal is to become a teacher and work primarily with younger students. "Last fall I taught Spanish in the pre-school I used to go to. It was fun. I'd like to teach students one day somewhere in the range of Pre-K to grade 6."