on
Succeeding @ OCC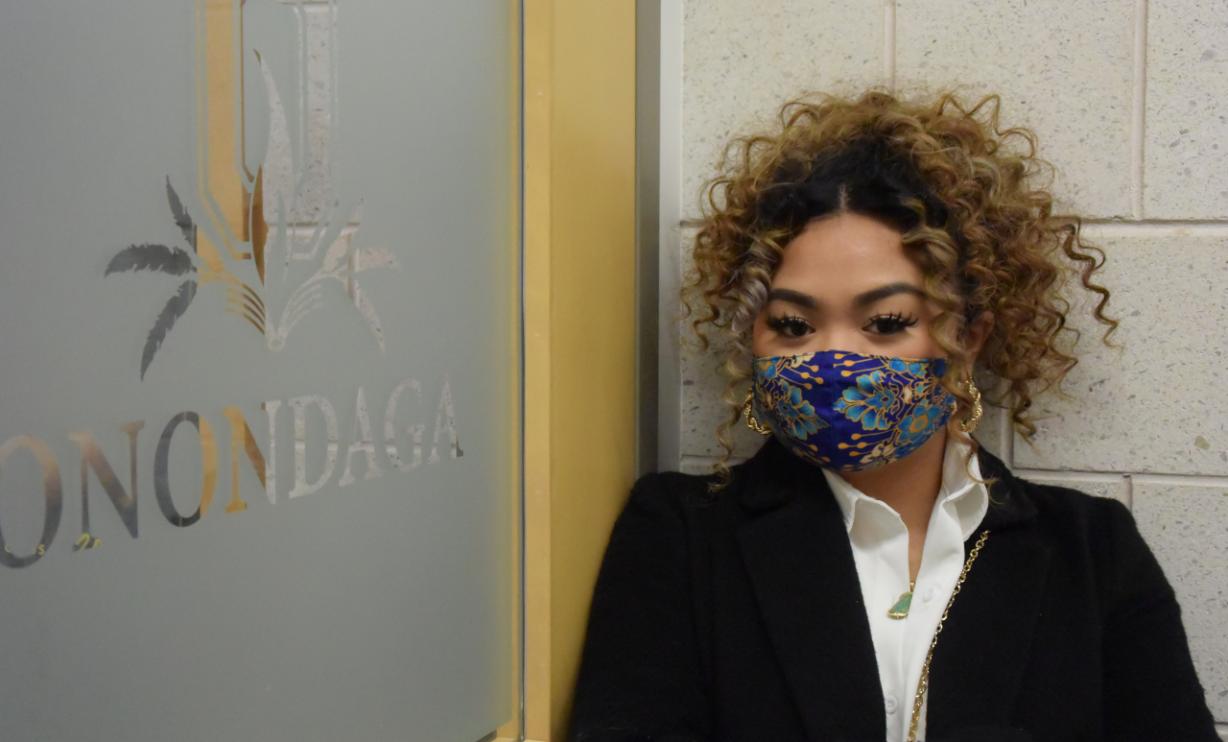 Lyla Hua has always wanted to get involved and make her community a better place to live. That's why she was class president at Henninger High School during her senior year in 2017-18, and why she's been heavily involved in campus life at Onondaga Community College during her two years here. "I've always felt I have a lot of creative ideas and I want to give back to the community. That's why I am a part of so many things."
While pursuing her degree in Humanities & Social Sciences, Hua has served OCC as an RA in the residence hall, a member of the Campus Safety Committee where she is one of just two student representatives, and a member of the Unity Day Committee. It was her idea to create a toiletry drive earlier this semester for residence hall students who weren't able to afford the basics. The event was a huge success. "Being a resident myself and seeing my other friends, we all share the same struggle. I know people were surprised we needed the necessities. I wasn't expecting all of the donations we received. I was really grateful."
Hua is also an active presence in the Syracuse community where she is a member of the Syracuse Lead Poison Committee and the New York Civil Liberties Union.
In the fall Hua will be attending Stony Brook University and work toward a degree in Political Science with a minor in Criminology. She wants to become a lawyer, focus on those who are wrongfully convicted, and eventually become a judge. Wherever she goes from here Hua intends to work hard and keep her glass-half-full outlook. "If you come into something with a positive mindset you're more likely to come out of it with a positive mindset. You make your own experience with the people you hang around with. I really had fun here. The people I met are going to be lifetime friends and be very successful."