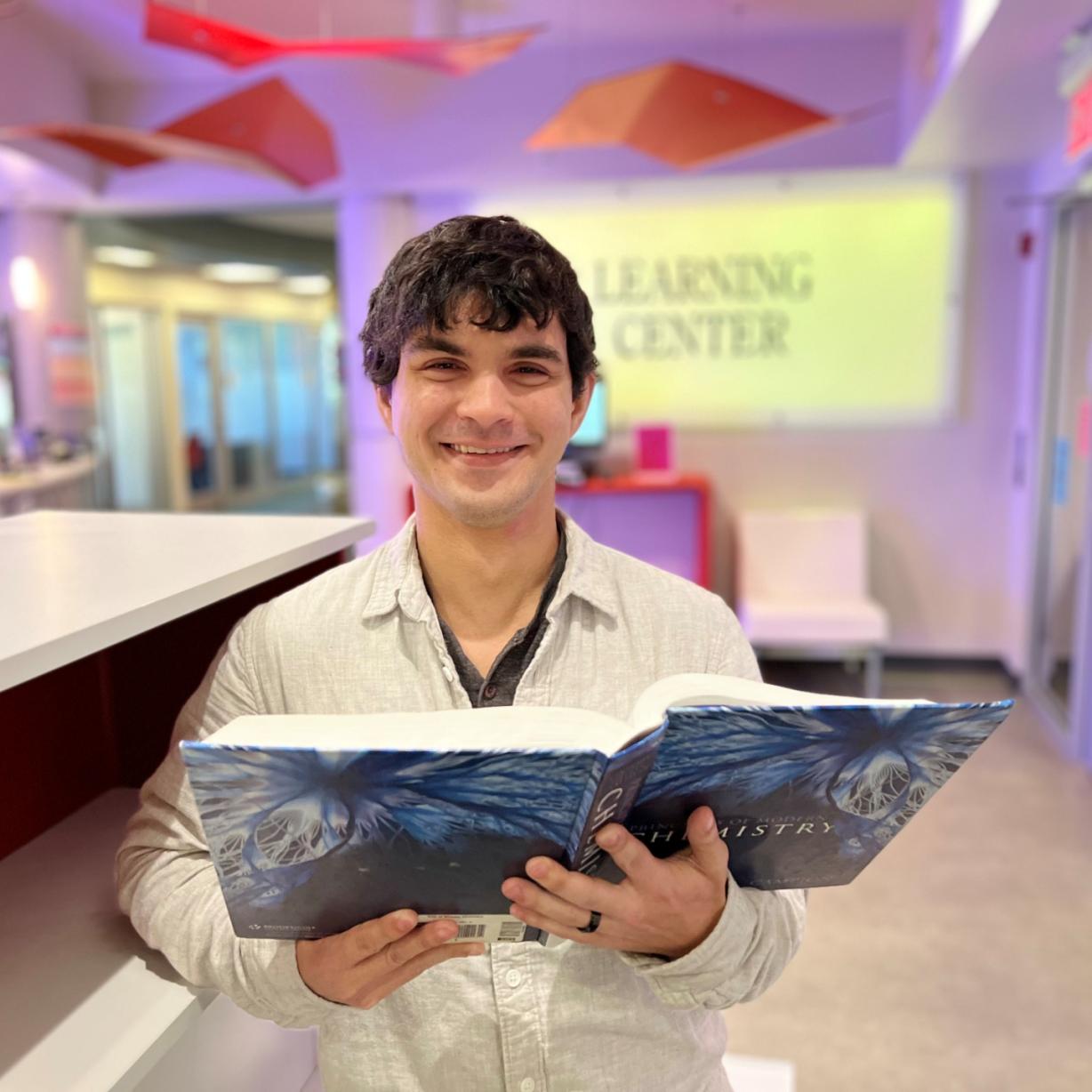 Seven years ago at this time Nick Chai was a freshman at a four-year college, majoring in Music with the dream of one day becoming a teacher. With the benefit of hindsight, he knows he was in the wrong place at the wrong time. "I pigeon-holed myself into one degree program and paid the price for it. By my sophomore year I was struggling and took a mental health leave."
Chai needed time to focus on his mental health and figure out what he wanted to do academically. He worked as a waiter for a while, then decided to go to trade school and become certified as a welder because he loved working with his hands. He spent a year-and-a-half welding while continuing to work on his mental health before determining he was ready to try college again.
In the fall of 2021 Chai began taking classes at OCC. He had always been good at math and science, figured engineering was the next step up from welding, and chose the Engineering Science degree program. After the first few weeks of classes and the first round of tests, he knew he had made the right decision. "About a month in I started getting results and feedback. I realized I could manage the work and could do really well with this."
During the spring semester he was inducted into OCC's chapter of the Phi Theta Kappa (PTK) honor society which is ranked 3rd in the world out of nearly 1,300 chapters. "There is a part of me that still feels like being in PTK isn't real. After everything I went through I'm still waiting for the other shoe to drop. I'm just taking it a day at a time and working on what I can."
This semester he's an officer in PTK, serving as its Vice President for Service. "I thought being on the leadership team would help me address my flaws, one of which is doubting myself. And I wanted to be better at connecting with people. That's part of being an engineer. You have to understand the problem and how to communicate with people from all different backgrounds."
When he's not in class or in the PTK suite in Coulter Hall, there's a pretty good chance you can find Chai in the Learning Center where he tutors students five days a week in Chemistry, Physics, and Calculus. "I really enjoy helping people. When I understand something I feel there's an obligation to help others understand it. The desire to be a teacher has never really left me."
Next May, 8 years after graduating from Fayetteville-Manlius High School, Chai will earn his first college degree. He plans to transfer to a four-year college and is grateful for the role OCC played in his journey. "There's encouragement here to explore and take a little bit of time to figure out who you are. There's that space to stretch out. You have the chance to experience a little bit of everything before you choose a path or switch paths. And there are so many resources here to help students. I feel like OCC is really trying to help students succeed."