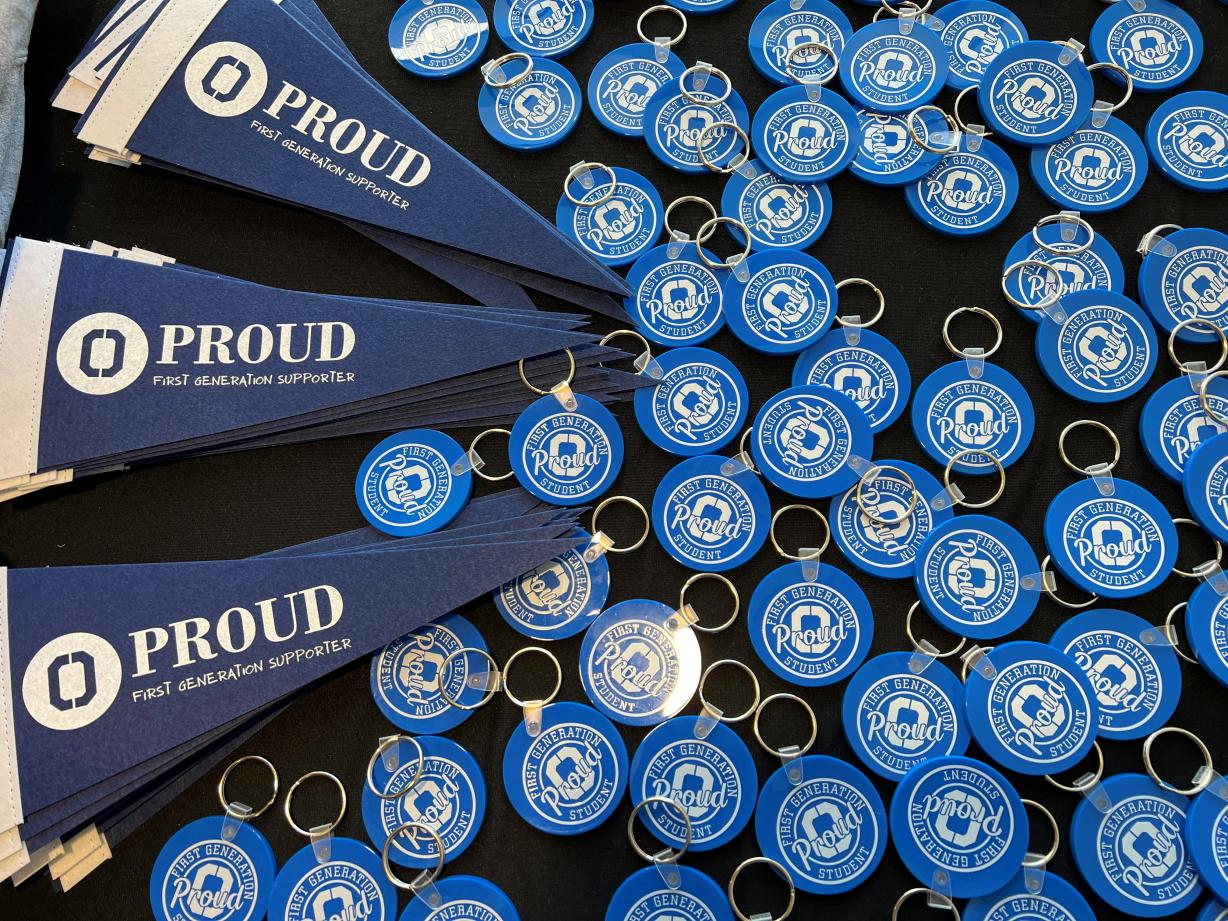 Being the first person in your family to attend college is a big deal! That's why five years ago the Council for Opportunity in Education and the Center for First-Generation Student Success decided to set aside one day each November to celebrate students taking this new and challenging path.
This year's nationwide celebration was held November 8. Students in Onondaga Community College's Opportunity Programs were invited to come to the Otis Suite in the SRC Arena for lunch and a few words of wisdom from those who had gone before them.
OCC President Dr. Warren Hilton shared with students his journey as a first-generation college student and offered advice from lessons learned. "There are three things I want you to remember. You CAN do it, everybody struggles in college, and there a people all across this campus who want to help you. If you are struggling, ask for help. And if you can't find help, come see me and we'll find help," said Dr. Hilton.
Students also heard brief remarks from Sam Rowser, a 1986 graduate of OCC who is now Executive Director of OnPoint for College, an organization which helps first-generation students get into college, stay there, and succeed afterwards. He encouraged students to make time everyday specifically for studying. "One of the most important things you need to do is develop study habits. Schedule everything out and include your study time. You want to give yourself adequate time to prepare for the rest of your life. People who play sports practice all week long for an one hour or two hour game. But we don't spend all week long practicing for a one hour test. It's just as important if not more important. You have to put in the time," Rowser said.
The event was organized by Onondaga Community College's Opportunity Programs which include TRIO, CSTEP, EOP, and LSAMP.