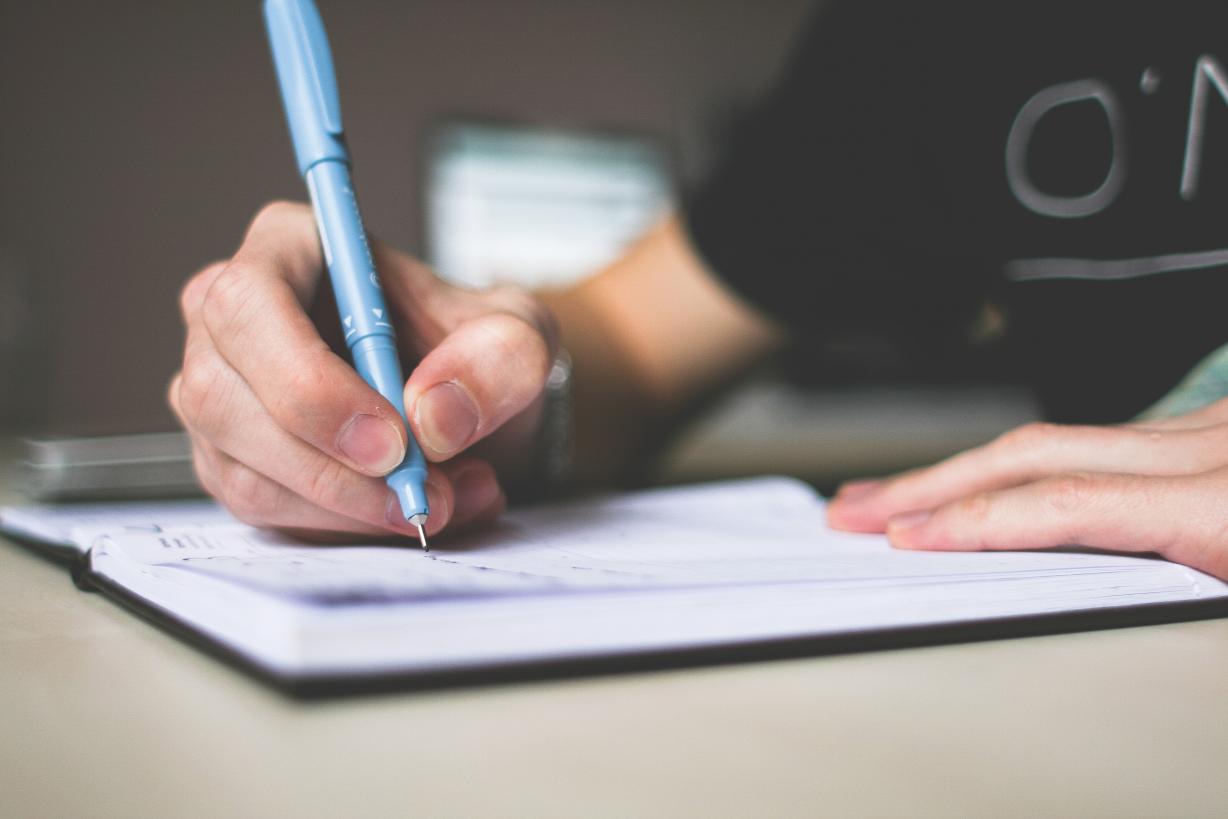 As the semester begins to come to a close, you may be feeling overwhelmed. From attending lectures, completing assignments on time, studying for final exams, tending to life outside of school- your attention is being pulled in limitless directions. If this resonates with you, don't panic just yet! We have compiled a few tips to help you stay focused on your academic goals and end the semester the best way possible.
Set Actionable Goals
Setting actionable goals is a great first step to keeping overwhelm in check. Create a list of short-term actions that you want to complete as the end of the semester gets closer. Making note of these goals, whether on paper or digitally, will give you a place to check-off your progress and provides a little added boost of motivation!
A few examples of short-term goals include:
Study three times a week
Be more engaged in the classroom– ask questions!
Get all assignments in on time this month
Visit the Learning Center for tutoring help
Strive for a B or higher in all courses/finals
Design a Study Schedule
Blocking out time to study is one of the best ways to stay on top of tasks and avoid that last minute all-nighter. Try blocking out at least 30 minutes of flexible time per day for studying, coursework, or to meet with members of your team to add the finishing touches to an end-of-semester project. During these time blocks, try your best to eliminate unnecessary distractions. Our phones are often the go-to tool for procrastination, so set your phone aside in your bag or turn it off completely during your 30-minute study time. You can also use this block to visit The Learning Center if you're looking for help with a specific assignment or an entire course. They're always happy to help and offer free online and face-to-face appointments.
Find the Right Place to Study
Everyone prefers different environments in which to study in. Some like to play music to drown out a noisy room, some like to study in groups, or alone in a quiet space with little to no distractions. Whatever your preference may be, find the right space on campus or off campus that works best for your studying habits. Try one of the three floors of Coulter Library to start. Each floor serves a different purpose and provides all the previously mentioned studying environments in one location. You can also reserve a study room if you prefer a quiet space to get work done. We also have lots of tables across campus and quiet nooks to get work done.
Find a Balance
Achieving school-life balance is often easier said than done, especially when final exams are right around the corner. Amongst the studying, projects, and responsibilities outside of the classroom, find time to prioritize you, whether it's taking a break to watch your favorite show, read a book, exercise, see friends, or treating yourself to your favorite comfort food. Having something to look forward to at the end of the school day will give you time to reset and recharge. If you are facing personal challenges that are preventing academic success, visit our Community Care Hub or the Counseling Center to connect you with the right resources and services. We're here for you.