Image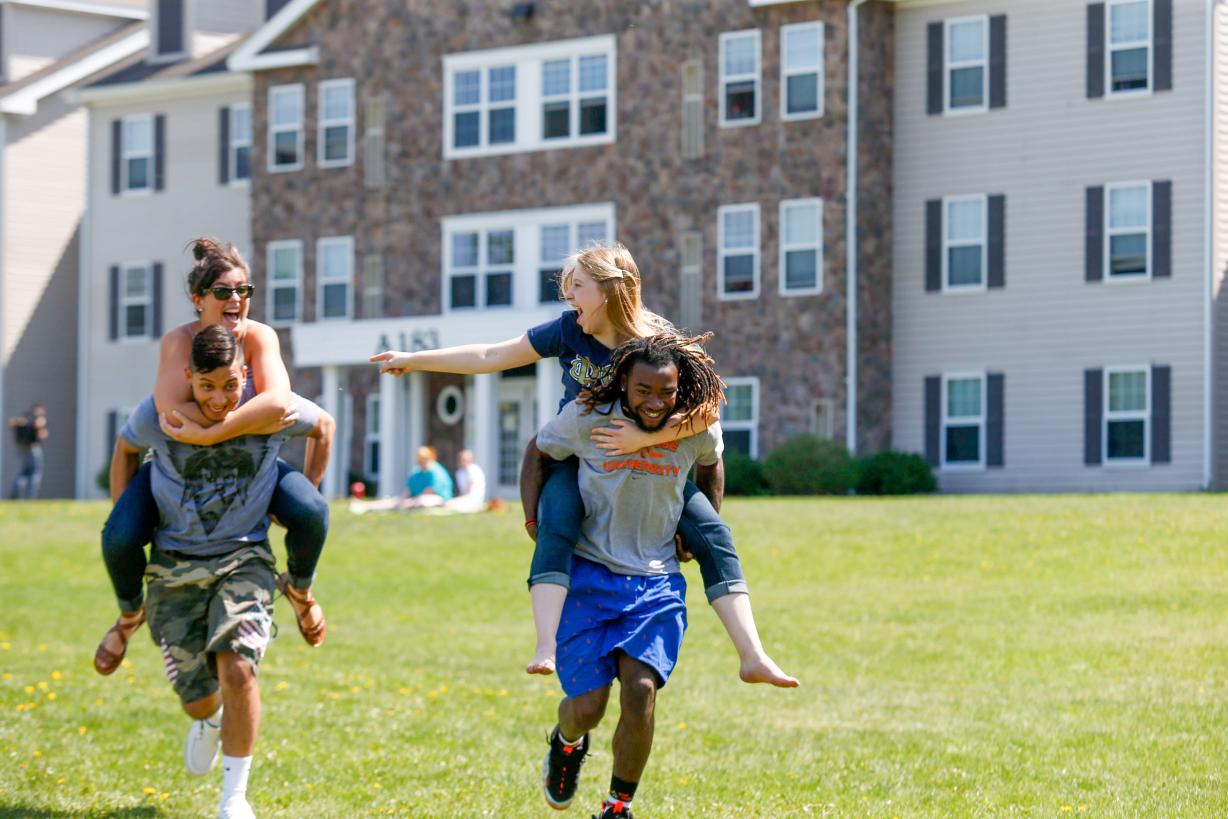 Summer break is right around the corner! Do you know how you want to spend it? If you're not quite sure, we have a few ideas you can try!
Register for Summer Courses
Registering for summer courses is a great way to keep up your momentum as you work towards your degree. At OCC, summer registration is currently open for students who are interested in taking courses either online or in-person. Online lessons are put together by a professor for you to access any time of day to give you the flexibility your life and learning style needs and a chance to unwind in between. In-person are regularly scheduled courses on campus for those that prefer a little more structure within their summer schedule. Learn more and register for summer classes today on our summer course registration page!
Apply for a Summer Job or Internship
Applying for a summer job or internship is a great way to gain experience in your desired career field all while building valuable skills. For summer jobs, the work doesn't need to be directly related to your preferred career but should challenge your current skills and introduce a few new ones that you can add to your growing resume! When it comes to internships, seek opportunities that relate to your degree. This will help you to figure out if your career of choice is the right fit for you and connect you with professionals that can act as a resource once you graduate. To find an internship through OCC, visit our Career & Transfer Services page or office.
Volunteer in Your Community
Volunteering is a great way to get involved within your community, help others, support worthwhile causes, and even work towards your own personal goals. Time is often difficult to come by when school is in session, so use this summer break to research and devote time to a cause that seems like a fit for you. Volunteer opportunities not only benefit others but have shown positive effects on the mental and physical health of volunteers as well. Feeling good about the work you are doing can lead to lower stress levels and improved mood which is a great way to recharge after a hectic semester. It can also lead to impactful friendships and build a network outside of your day-to-day circle. If you are interested in Volunteering in the Syracuse community, visit www.volunteercny.org/need/.
Take on a New Hobby
Our hobbies allow us to have fun, unplug from everyday responsibilities and find joy in an activity of our choosing. This summer break, we challenge you to try something completely new or expand upon one of your current hobbies! For example, if you love reading, try to read twice as many books as you normally would. Or sign up for a recreational sport that is out of your comfort zone; you might just meet a great network of people who share your similar interests. Or find a creative hobby that gives you a chance to find a moment of calm in the daily hustle and bustle. Whatever hobby you choose to pursue, try something new this summer to shake things up! We can't wait to hear about all your new favorite hobbies when you come back in the Fall.
Relax and Recharge
All the activities we have mentioned are a great way to stay active this Summer, but maybe you just need time to rest and recharge. We totally get it. Taking time for self-care is important to having a healthy mind and body. Add relaxing activities to your daily summer routine that fill your cup like going for a walk, cleaning your space, spending time outdoors or indoors, meditating, journaling, exercising, cooking, reading… do whatever makes you feel your best. That way, when the Fall semester approaches, you are ready to jump back in!
On behalf of the employees and faculty here at OCC, we hope you have a wonderful summer break, and we look forward to seeing you in the Fall!