You hear a lot about the college experience, but what is it? It's your time both in and out of the classroom that impacts your college career.
The Division of Student Affairs at OCC is the branch that focuses on and works with students to foster their growth and prepare them for success. We do this by coordinating programs and services that support our students in major ways, including personal, financial, and fulfillment needs. Our goal is to create and maintain an engaging and safe campus environment that has an appreciation for the diversity present on our campus and in our community.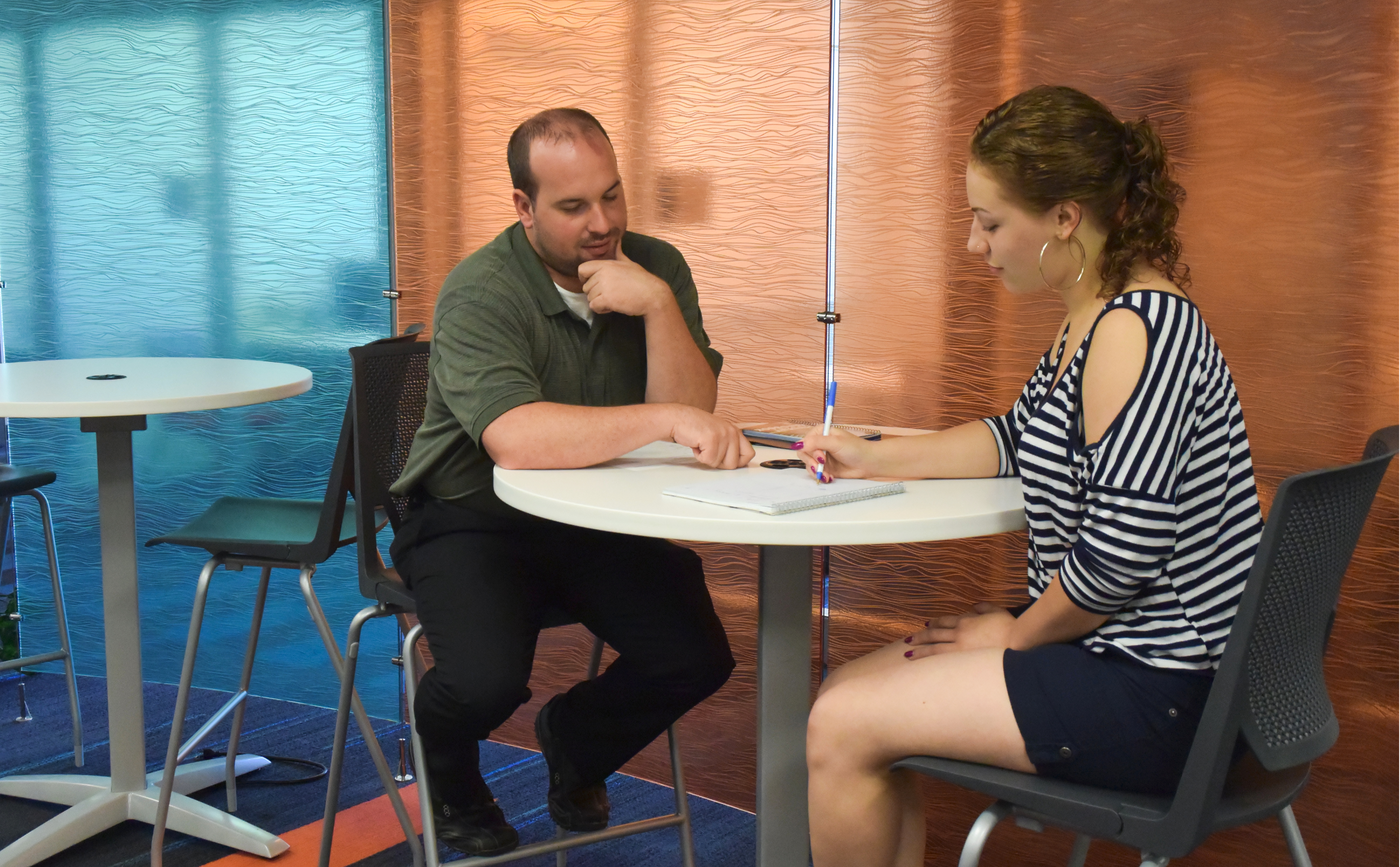 Services like the
Learning Center
help you get ahead. You can schedule
free tutoring
to boost your grade as well as get free access to laptops!
You'll want to put your degree to use after college, which is why
we have career advisors right in your School
to help you narrow down what you want to do, find internships, give you interviewing advice, and so much more.  
The
residence halls
are also a great way to make friends and have an immersive college experience. 
With over 17 intercollegiate teams, plus intramural and clubs, the athlete in you can still take your game to the next level.
Get on the ladder! We run 4 assistive programs that put you on the path of getting your degree. You'll receive scholarship and grant funding, along with custom services and supports provided by each program. Check out their requirements and see if you qualify!
"I was in EOP (Educational Opportunity Program) at OCC and I got help at the Learning Center. My counselors and the faculty saw something in me I didn't see. They really made a difference."
- Marthe Ngwashi, '03
Your health matters
Your classroom success is affected by more than just hitting the books. We understand there are challenges you may face before lecture even begins, including secure transportation and food, strong health, and more. We have multiple services addressing health and wellness so that you can earn your degree. 
The Counseling Center
The Counseling Center has licensed counselors available to have sessions with you to work on your personal skills, help you improve your mental health, or even just be an ear to listen. They also do drop-in sessions with the residence halls!
Community Care Hub
The Community Care Hub can help you with access to the food pantry, helping you get a bus pass, or any other need you may be facing that isn't related to your coursework. 
Have questions? We've got you. Just reach out to the Dean of Students by emailing DOS@sunyocc.edu.