Jump into a Job
Change your path in less time! Our Accelerated Career Training programs and certificates can help you retrain for skills that are in demand, meaning that you will be fully qualified for a job upon completion. The best part? They take less time than traditional degrees.
Our Top Programs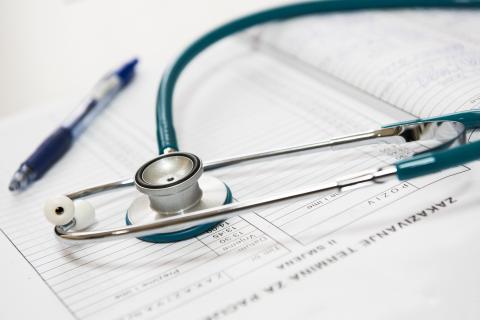 Medical Assistant
36 Weeks | Mon - Fri 9 a.m. - 3 p.m. |  $33,500 Median Salary
Want to be an integral part of the health system? We'll focus on the duties of a great assistant like updating records, filling out insurance forms, collecting samples, and interacting with patients.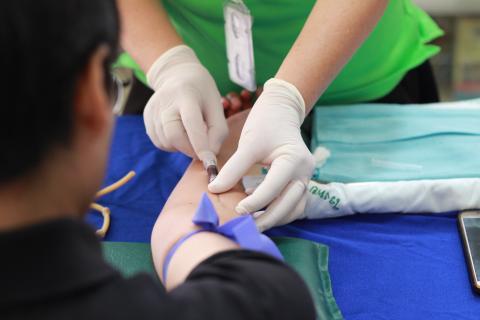 Phlebotomy
7 Weeks | Mon, Tues, & Thurs 6 - 8:30 p.m.  | $33,110 Median Salary
A great phlebotomist can make all the difference. We'll focus on safety regulations, physical practice, and knowing how to talk to patients.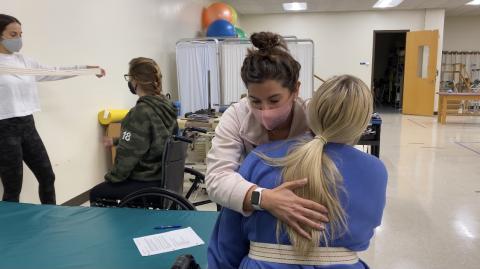 Home Health Aide
4 Weeks | Median Salary $26,538+
Focus on in-home care and help empower your patient while allowing you to help maintain their independence.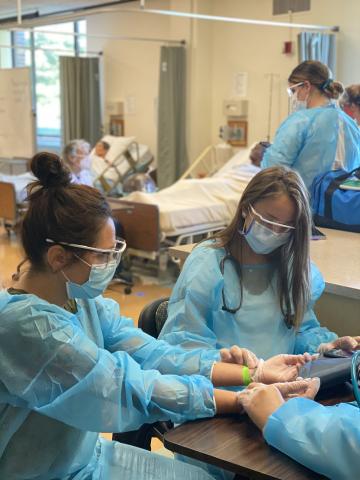 Certified Nursing Assistant
5 Weeks | $32,592 Median Salary
Learn how to be the first face that patients see in the healthcare setting. You can get a job right away with this or go for more credentials after!
Advanced Manufacturing - Machining Certificate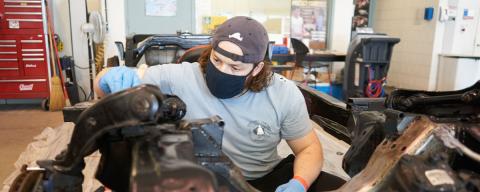 Automotive Technology Certificate
52 Weeks | Tuition & Fees: $5,754 | $47,000 Median Salary
Focus on modern vehicle repair and maintenance with this stackable certificate.  Join a dealership, private garage, or other automotive centers.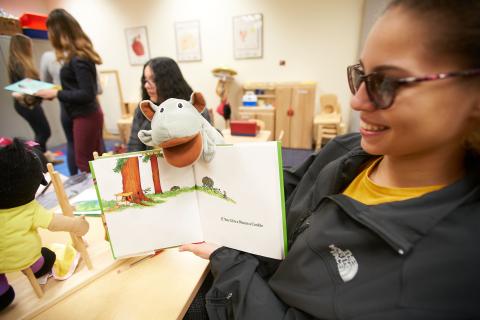 Early Child Care Certificate

Direct Support Professional
Learn advocacy skills and how to assist others with this compassionate, human services-based program. Students in this program will complete a 100-hour internship, preparing them to go directly to work as a direct support professional. You can also continue your education towards a 2-year degree and beyond.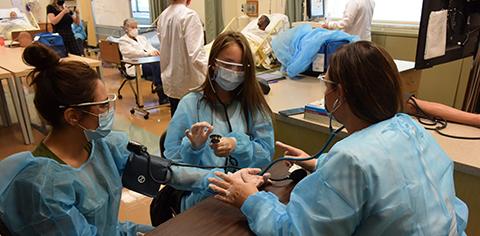 Health Studies Certificate
52 Weeks | Tuition & Fees: $5,754 | $35,759 Median Salary
Want to explore the potential of the health care field? Learn about the careers in health care, gain necessary health technology literacy, and start the path to earning your credentials.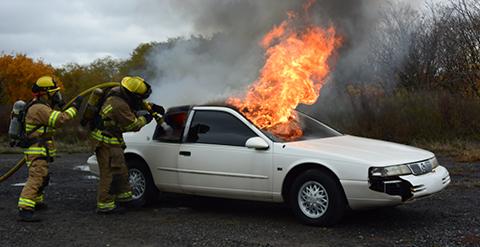 Fire Protection Technology Certificate
52 Weeks | Tuition & Fees: $5,754 | $36,467 Median Salary
Want to take your fire protection skills to the next level? Our Fire Protection Certification is offered through one of most progressive programs in the state, and can lead to career advancement in your current job.

Paramedic Certificate
52 Weeks | Tuition & Fees: $5,754 | $62,864 Median Salary
Be the first response. Our Paramedic Certificate program is a unique partnership with Upstate Medical that will have you saving lives and making a competitive wage.
Upskill your workforce!
Fast and focused technical training for our local workforce, using our Lazer Training Cart system. 
 
These training courses are designed to be completed in 20 hours and serve as an introduction to core concepts, techniques, terminology, safety, and troubleshooting.   Learn more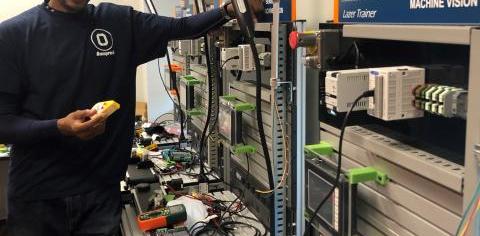 Electrical Mechanical Technician
The City of Syracuse and CenterState CEO with SUNY EOC, OCM BOCES, Onondaga Community College are aligning with local employers to launch a collection of Syracuse Surge job training programs designed to prepare a tech-enabled workforce for the New Economy.   
Advanced manufacturing involves the use of automation technology to improve products and/or processes.  The industry is growing at a rapid pace and the numbers are expected to continue to rise. The Electrical Mechanical Technician program is a three-week middle-skilled paid training experience co-led by Onondaga Community College and OCM BOCES, includes on-the-job training with employers including Giovanni Foods and Anheuser Busch. Its focus is to prepare skilled workers for careers in mechanical or electrical maintenance, personnel maintaining, and servicing large industrial equipment. Candidates should have a pre-assessed knowledge of electrical/mechanical basics. Entry-level wages range for these careers is approximately $18 to $25 an hour.